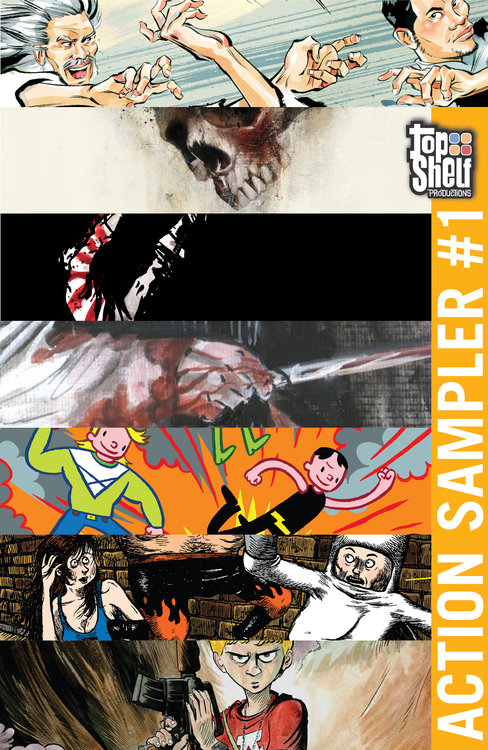 Top Shelf Action Pack #1
by McLeod, Venditti, Huddleston, Lemire, Moore, Campbell, Kochalka, Brown, & Powell
A DIGITAL EXCLUSIVE RELEASE!
Welcome to the Top Shelf Action Pack! This 168-page monster is a FREE digital smorgasbord of Top Shelf talent, an explosive expo of some of our greatest authors and artists.
Inside you'll find pulse-pounding chapters from Infinite Kung Fu, The Homeland Directive, Lost Dogs, From Hell, SuperF*ckers, Bighead, and Any Empire!
In this volume, "action" can mean anything from Victorian horror to goofy parody to slick thriller to childhood tragedy, but it's all outstanding work from top talents, and a perfect introduction to the wild side of Top Shelf.
A 168-PAGE FREE DIGITAL DOWNLOAD!
---
Related Titles