Merchandise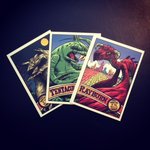 by Rob Harrell
Also available for MONSTER ON THE HILL FANS, Rob Harrell has prepared a limited run of Trading Cards featuring RAYBURN, TENTACULOR, and THE MURK. They're cool!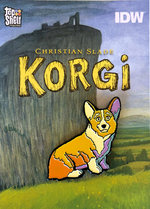 From the pages of Christian Slade's Korgi: a beautiful enamel pin featuring Sprout the corgi in all his adorable fluffiness! Show your love of Korgi—and corgis in general—today!
Pin measures approximately 1.5" by 1.25" with a metal clutch fastener.