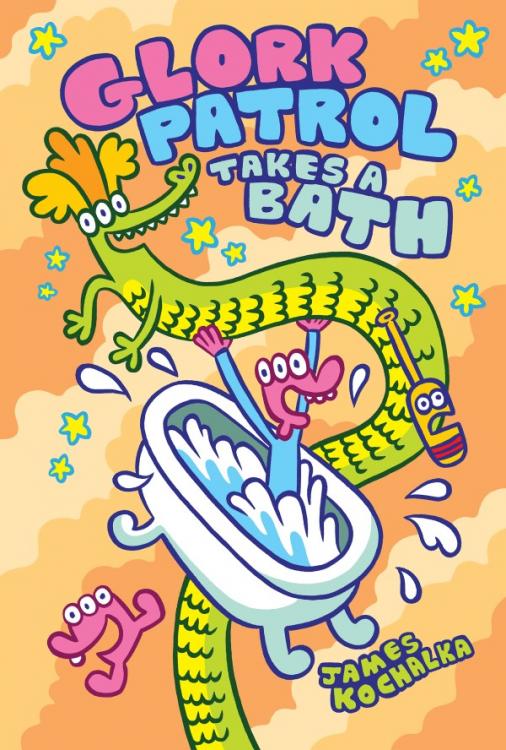 Glork Patrol (Book 2): Glork Patrol Takes a Bath!
ISBN 978-1-60309-504-4
What a mess! It all started when Glorkian SuperGrandma told the Glork Patrol they could eat candy for breakfast… now their "Dada," the Glorkian Warrior, has a lot of cleaning up to do. Super Backpack gets a robot super-suit made of candy wrappers and takes Baby Gonk on the adventure of a lifetime, while Glorkian Warrior stays behind and tries to help the uncontrollable Baby Quackaboodle take a bath.
Families come in all kinds… even in outer space. This kooky, colorful adventure will feel hilariously relatable and have kids giggling through story time and bath time alike!
-- a 40-page, full-color hardcover graphic novel, 6" x 9" (portrait)
---
Related Titles