Hannah Templer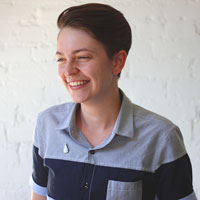 Hannah Templer is a queer cartoonist and graphic designer. In addition to writing and drawing Cosmoknights, she is the artist for GLOW (IDW Publishing, Netflix), and has also worked as a colorist, cover artist and interior artist on well-known titles such as Samurai Jack, Tomb Raider, and Jem and the Holograms. She enjoys life with her trusty dog Thistle and grumpy cat Noodle, and plays tabletop roleplaying games as often as she can.
Reviews & Interviews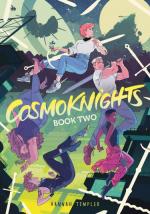 Escape was just the beginning. The sensational "gays in space" webcomic/graphic novel returns, with new faces, long-awaited reunions, higher stakes, and more thrilling action!
Pan has finally escaped her dead-end planet, piecing together a new sort of family with the rebel gladiators Bee & …
$24.99 (US)
Details
ISBN 978-1-60309-511-2 - Diamond: JUN228600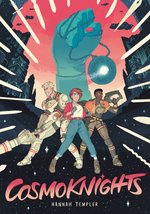 Read Cosmoknights as a free webcomic at www.cosmoknights.space, then pick up the book edition!
One of YALSA's Top 10 Great Graphic Novels for Teens!
Nominated for the Ignatz Award for Outstanding Comic!
One of New York Public Library's "Best Books of 2019"!
"A gorgeous and timely space …
$19.99 (US)
$9.99 (US) DIGITAL
Details
ISBN 978-1-60309-454-2 - Diamond: MAY190659