Chris Gooch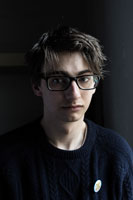 Chris Gooch (b. 1993) is a cartoonist based out of Melbourne, Australia. He was selected for a 2016 TRANSIT artist residency at the Chicago Alternative Comics Expo (CAKE), and his story "Mooreland Mates" won the 2017 Melbourne Lord Mayor's Creative Writing Award. His first graphic novel is Bottled.
Visit him on the web at chrisgooch.com.au.
Reviews & Interviews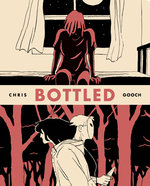 by Chris Gooch
A finalist for the Ledger Award for excellence in Australian comics.
"Chris Gooch twists the knife in the gap between persona and self... Bottled is a slow burn of a comic where the betrayals and the dread cut deep." — Katie Skelly, author of Nurse Nurse and My Pretty Vampire
"Gooch lingers …
$19.99 (US)
$9.99 (US) DIGITAL
Details
ISBN 978-1-60309-420-7 - Diamond: JUN170551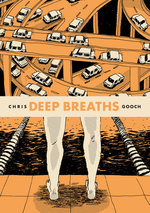 by Chris Gooch
Winner of a 2020 Ledger Award!
The award-winning Chris Gooch (Bottled) is a rising star of the vibrant Australian comics scene. This eerie and evocative collection reveals the astonishing spectrum of his storytelling powers.
A space bounty hunter tracks down a frog princess, a woman finds a …
$19.99 (US)
$9.99 (US) DIGITAL
Details
ISBN 978-1-60309-455-9 - Diamond: MAY190660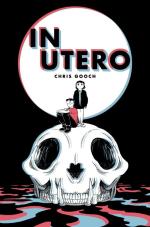 by Chris Gooch
Akira meets Aliens, and Annihilation means Evangelion, in this coming-of-age monster tale from award-winning graphic novelist Chris Gooch.
Twelve-year-old geek Hailey is dumped unceremoniously by her mum at a holiday camp in a dilapidated shopping mall. Alienated from the other kids, she …
$24.99 (US)
Details
ISBN 978-1-60309-534-1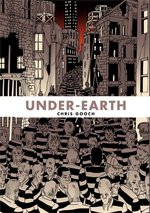 by Chris Gooch
Winner of the Aurealis Award for Best Graphic Novel!
Winner of the Silver Ledger Award / Comic Arts Awards of Australia!
One of the American Library Association's Best Graphic Novels for Adults!
"Gooch builds to a brutal climax before offering a deeply tender, legitimately moving denouement... …
$29.99 (US)
Details
ISBN 978-1-60309-477-1 - Diamond: JUN200622