Kim Dwinell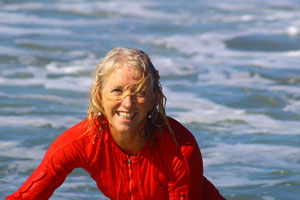 Kim Dwinell likes stories more than the beach. Almost. Maybe it's a tie. She first had a career as a beach lifeguard, and then a career in animation, and now combines her two loves in her first graphic novel series, Surfside Girls. She also teaches Animation at CSU Long Beach. When she's not in the classroom or at her desk, she might be running a 10K or out on the ocean in her boat or on her board. She lives on a tree-lined street in sunny Southern California with her husband, son and Springer Spaniel.
Reviews & Interviews
by Kim Dwinell
Have you ever wondered why the ocean has waves? Why does the tide go in and out? And how can coral be alive when it looks like a rock? From the pages of the beloved graphic novel series, join the Surfside Girls, Sam and Jade, for a great investigation into everything that makes the ocean so cool: …
$9.99 (US)
Details
ISBN 978-1-60309-494-8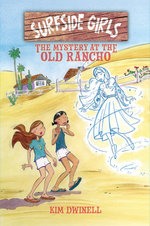 by Kim Dwinell
Sam and Jade are back! Get ready for more ghostly mysteries, beautiful beaches, cute boys, and wild adventures in this delightful full-color graphic novel.
When one of the ghosts from Danger Point gets… spooked, it's time for Sam and Jade to bring out the Journal of Weird and leap into …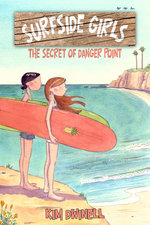 by Kim Dwinell
"I loved this book! Surfside Girls is exactly what I wish all my summer vacations had been like. Now if you'll excuse me, I'm off to the beach!" — Janet Lee, Eisner-Award-winning artist of Return of the Dapper Men
"Kim Dwinell's Surfside Girls has a timeless quality. With its likable …