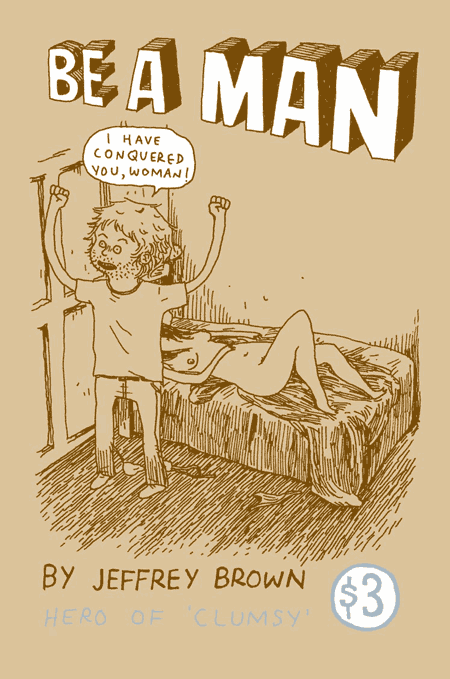 "Be A Man skews and distorts the portrait of Jeffrey Brown to fulfill the modern, unhealthy, masculine paradigm." -- Read Yourself Raw



Jeffrey Brown's own self-parody of his "ultra-sensitive" graphic novel, Clumsy. A heaping of in-your-face male chauvinism, over-the-top machismo, and self-involved gratification. For all those jerks who complained that Jeffrey Brown was a sissy, finally you can see him "Be a man!" -- 32 pages



SOLD OUT! BUT IS NOW INCLUDED IN HIS NEW GN
"UNDELETED SCENES"!
Reviews
---
Related Titles