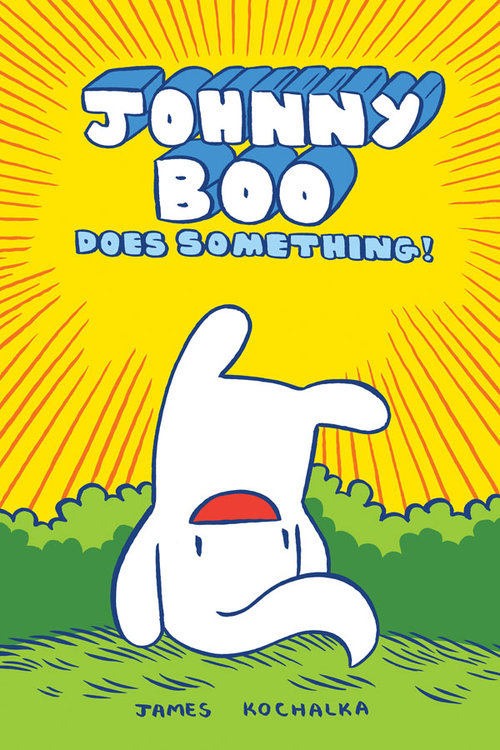 Johnny Boo (Book 5): Does Something!
ISBN 978-1-60309-084-1 - Diamond: JAN131275
$9.95 (US)
$4.99 (US) Digital Partners
A TOP SHELF KIDS CLUB BOOK!
What does Johnny Boo do when there's nothing to do? Johnny Boo Does Something! In fact, he does a LOT of things!
Watch Johnny Boo have a Boring Adventure and discover Yawn Power, write an angry letter to Ice Cream Magazine, get a squiggly new hairdo, fall to the bottom of Ice Cream Hole #25, and celebrate the maybe-birthday of his pet ghost Squiggle, all adding up to the most inventive Johnny Boo book yet. -- a 40-page full-color hardcover graphic novel, 6" x 9"
---
Related Titles
Mobile Site Go to Full Site
Top Shelf Productions® and the
Top Shelf logo are registered trademarks of
Top Shelf Productions, Inc. All rights reserved.