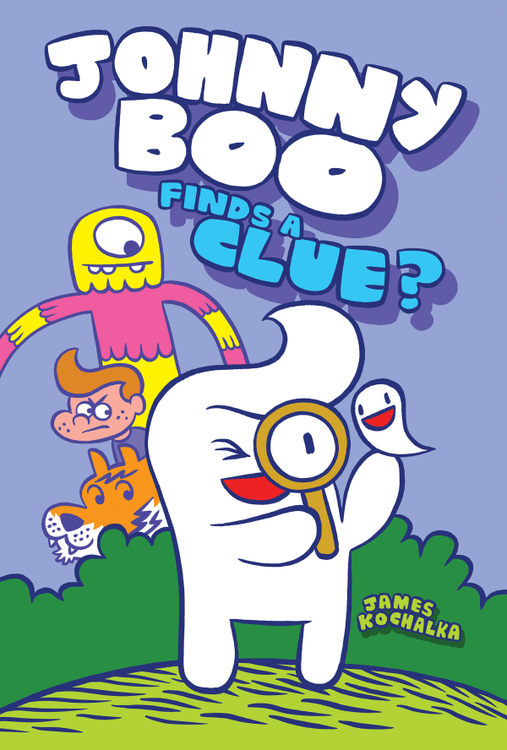 Johnny Boo (Book 11): Johnny Boo Finds a Clue?
ISBN 978-1-60309-476-4 - Diamond: APR200806
$9.99 (US)
$4.99 (US) Digital Partners
Johnny Boo and Squiggle team up with old friends in a jaw-dropping new adventure--to solve a very silly mystery!
The Eisner-Award-winning Johnny Boo series just keeps getting wilder and funnier! This time, a secret thief has stolen Johnny Boo's ice cream. Armed with his mighty magnifying glass, Johnny Boo will find all the clues and capture the vicious villain. The main suspect is a purple mountain whose peak looks suspiciously like it might be covered in vanilla ice cream. To battle this giant foe, Johnny Boo and his friends must team up and transform into their ultimate form: the MEGA-JOHNNY ULTRA-BOO! ...But what if the mountain is innocent? -- a 40-page, full-color hardcover graphic novel (6" x 9")
---
Related Titles
Mobile Site Go to Full Site
Top Shelf Productions® and the
Top Shelf logo are registered trademarks of
Top Shelf Productions, Inc. All rights reserved.