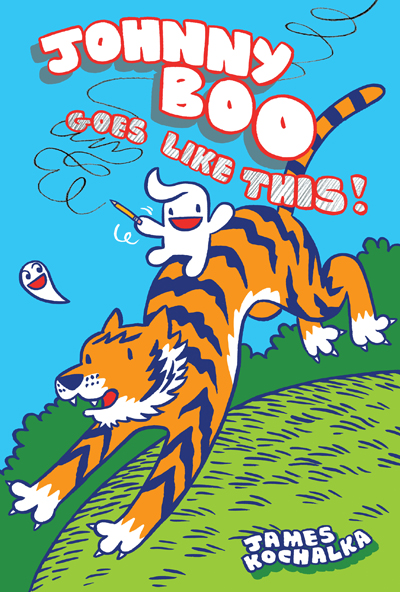 Johnny Boo (Book 7): Goes Like This!
ISBN 978-1-60309-384-2 - Diamond: JAN16-0450
$9.99 (US)
$4.99 (US) Digital Partners
"A playfully wacky, colorful graphic novel... [that] might even encourage young readers to try to drawing their own adventures! Highly recommended." — Children's Bookwatch
Johnny Boo and Squiggle come across a giant pencil! Is it... magical? Whatever it is, when Johnny Boo draws with it, his drawings come to life. Before you know it, they're off on another adventure, filled with tigers, ice cream monsters, and truly unbelievable hairstyles. Celebrate the power of creativity - the Johnny Boo way! -- a full-color hardcover graphic novel, 48 pages, 6" x 9"
Reviews
---
Related Titles
Mobile Site Go to Full Site
Top Shelf Productions® and the
Top Shelf logo are registered trademarks of
Top Shelf Productions, Inc. All rights reserved.