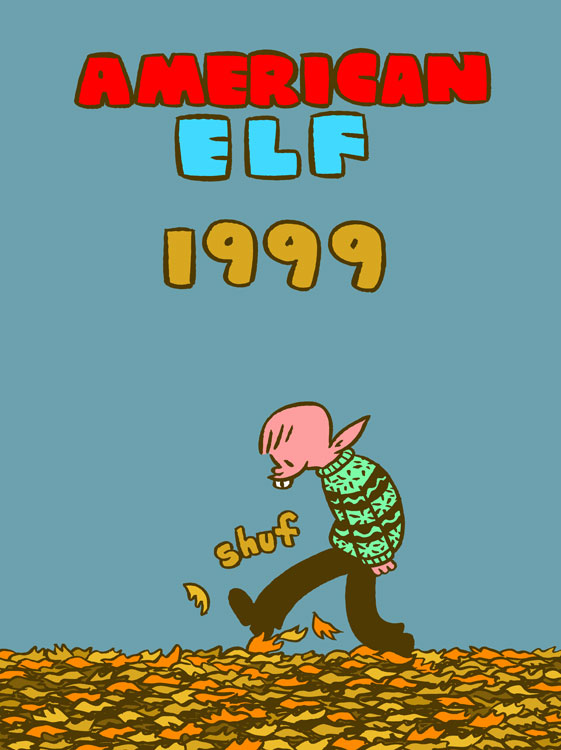 American Elf 1999
ISBN 978-1-60309-2395 - 455 pages
$2.99 (US) Digital Partners
Welcome to the digital edition of James Kochalka's award-winning, influential, and totally addictive autobiography, American Elf! It's a simple idea -- every day, James draws a comic strip capturing a moment from his life-- but gathered all together, these moments take on rich new meanings. Both silly and profound, American Elf is a portrait of human life lived to the fullest, infused with the trademark passion and magic of Vermont's Cartoonist Laureate.
This first collection includes the strip's beginnings at the end of 1998 and all of 1999. In here, James launches American Elf, rents a new apartment, cares for a sick kitty, visits Portugal, buys an iMac, and drinks a lot.
A TOP SHELF DIGITAL EXCLUSIVE!
---
Related Titles
Mobile Site Go to Full Site
Top Shelf Productions® and the
Top Shelf logo are registered trademarks of
Top Shelf Productions, Inc. All rights reserved.