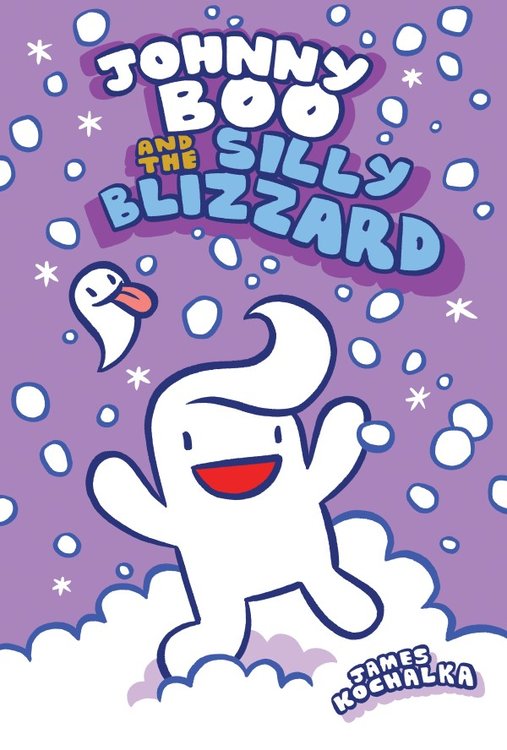 Johnny Boo (Book 12): Johnny Boo and the Silly Blizzard
ISBN 978-1-60309-485-6 - Diamond: SEP200515
$9.99 (US)
$4.99 (US) Digital Partners
James Kochalka's beloved Eisner-award-winning series takes a wintry turn as Johnny Boo and Squiggle discover the delights of eating snow -- and the importance of staying warm!
Kids love to eat snow! It looks a lot like ice cream… hey, maybe it really IS ice cream! Johnny Boo and Squiggle are excited to find out, unless the Ice Cream Monster eats it all first. Armed with his gigantic and mighty Ice Cream Fork, he seems unstoppable…until all that cold snow in his tummy knocks him down for the count. Can Johnny Boo and Squiggle warm up their frozen frenemy with mittens from their secret mitten box? Or will they get lost in the silly blizzard forever? Don't worry, this snow day is guaranteed a very happy ending! -- a 40-page, full-color hardcover graphic novel (6" x 9")
Reviews
---
Related Titles
Mobile Site Go to Full Site
Top Shelf Productions® and the
Top Shelf logo are registered trademarks of
Top Shelf Productions, Inc. All rights reserved.