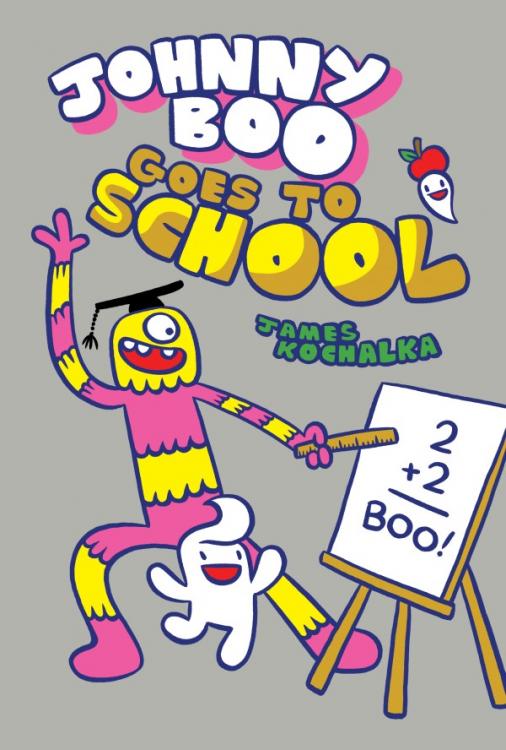 Johnny Boo (Book 13): Johnny Boo Goes to School
ISBN 978-1-60309-503-7
$9.99 (US)
$4.99 (US) Digital Partners
Johnny Boo doesn't know what school is, but if Squiggle is going, he wants to go too! School is where you have to wear an apple on your head so the teacher doesn't mistake you for ice cream and eat you accidentally, right? Well, maybe if your teacher is the Ice Cream Monster.
There's so much to learn! After exploring the mystery of "two plus two," Johnny Boo and Squiggle try to figure out why the Mean Little Boy got bigger... and wait, how did he grow a mustache? This book is the perfect gift for someone about to enter school, someone who recently finished school, or anyone could use a sweet and silly story about being brave in new situations.
-- a 40-page, full-color, hardcover graphic novel, 6" x 9" (portrait)
---
Related Titles
Mobile Site Go to Full Site
Top Shelf Productions® and the
Top Shelf logo are registered trademarks of
Top Shelf Productions, Inc. All rights reserved.