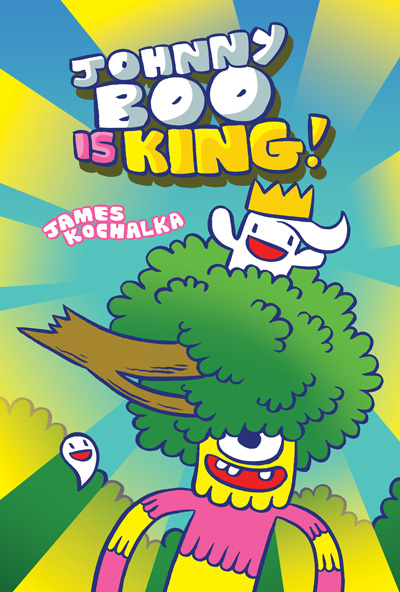 Johnny Boo (Book 9): Johnny Boo is King!
ISBN 978-1-60309-443-6 - Diamond: NOV180728
$9.99 (US)
$4.99 (US) Digital Partners
Praise for Johnny Boo:
"A perfectly silly early chapter-book graphic novel for kids new to reading on their own... totally funny and appealing." — Youth Services Book Review
The beloved young-reader series by Eisner Award winner James Kochalka returns with a new adventure fit for a king!
Johnny Boo is wearing a crown on his head, so that means he's the king! Squiggle wants to be king too, so he puts a rock on his head. After a brief argument, they decide to share their new flying castle, and fly to the moon. Or are they just pretending? After a madcap encounter with the Ice Cream Monster, they finally get too sleepy to stay awake... making this silly story excellent for bedtime.
-- a 40-page, full-color hardcover graphic novel, 6" x 9" (portrait)
---
Related Titles
Mobile Site Go to Full Site
Top Shelf Productions® and the
Top Shelf logo are registered trademarks of
Top Shelf Productions, Inc. All rights reserved.