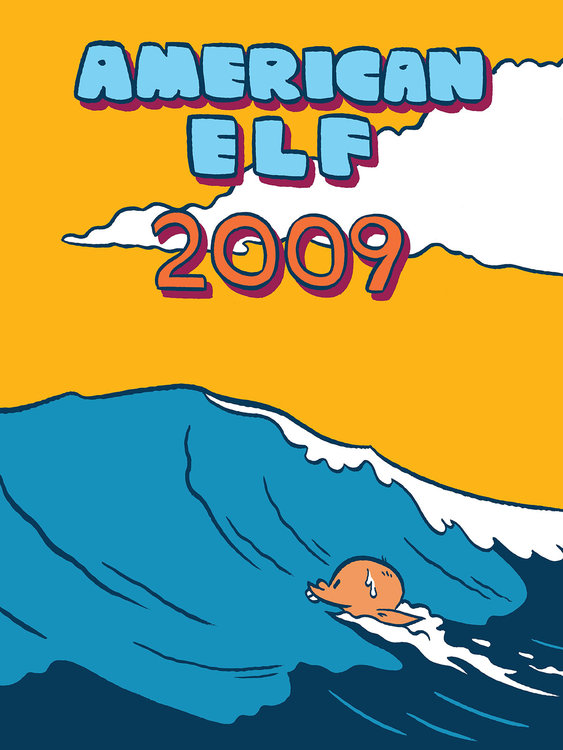 American Elf 2009
$2.99 (US) Digital Partners
Buy Digital
Buy Digital

Comixology

Top Shelf DRM-free
Welcome to the digital edition of James Kochalka's award-winning, influential, and totally addictive autobiography, American Elf! It's a simple idea -- every day, James draws a comic strip capturing a moment from his life-- but gathered all together, these moments take on rich new meanings. Both silly and profound, American Elf is a portrait of human life lived to the fullest, infused with the trademark passion and magic of Vermont's Cartoonist Laureate.
In 2009, James pretends he won at the Angouleme Comics Festival, reveals an incredibly painful secret, has a mental breakdown, and promises to come back to life if he ever dies. Meanwhile Eli starts first grade and almost kisses a girl, Amy becomes the most powerful mommy in the universe, the family welcomes new kitten Nooko… and toddler Oliver tries to teach it to draw.
---
Related Titles
Mobile Site Go to Full Site
Top Shelf Productions® and the
Top Shelf logo are registered trademarks of
Top Shelf Productions, Inc. All rights reserved.