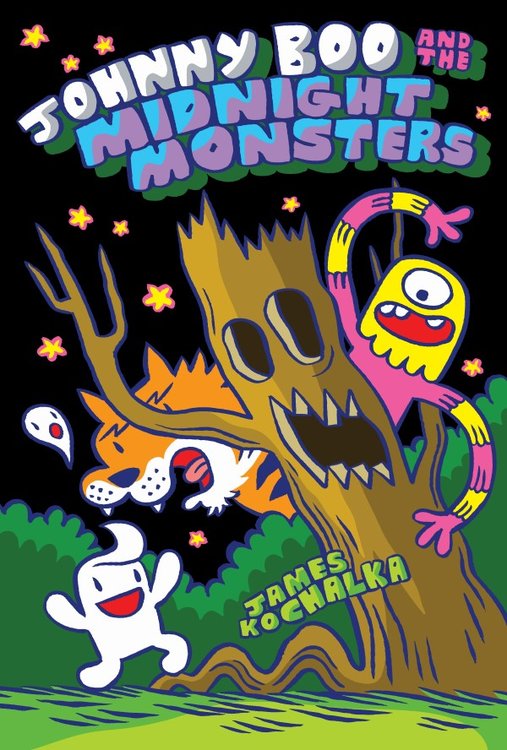 Johnny Boo (Book 10): Johnny Boo and the Midnight Monsters
ISBN 978-1-60309-457-3 - Diamond: APR190694
$9.99 (US)
$4.99 (US) Digital Partners
The best little ghost in the world — and his pet ghost, Squiggle — continue their award-winning adventures with a spooky story that can turn any night into Halloween!
Are you scared of the dark? Did you know that when the clock strikes twelve, that's when the midnight monsters come out? Johnny Boo knows, but that won't stop him from skateboarding on the back of a wild Tiger and plucking pumpkin ice cream from the gaping maw of a Spooky Tree. He does it all to impress Susie Boom, the cute little girl ghost who lives on the moon. Hopefully she's watching everything with her telescope! "These are the kind of comics that win Eisner Awards," says Eisner Award winner James Kochalka. -- a 40-page, full-color hardcover graphic novel (6" x 9")
---
Related Titles
Mobile Site Go to Full Site
Top Shelf Productions® and the
Top Shelf logo are registered trademarks of
Top Shelf Productions, Inc. All rights reserved.