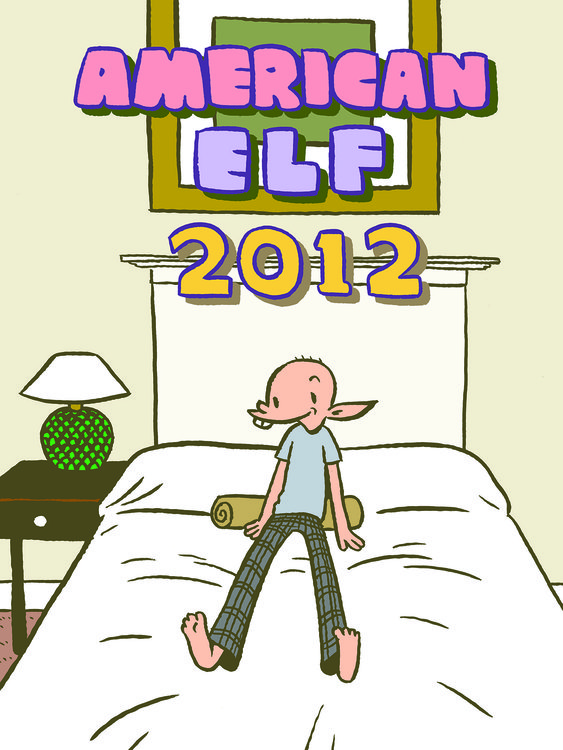 American Elf 2012
$2.99 (US) Digital Partners
Buy Digital
Buy Digital

Comixology

Top Shelf DRM-free
Welcome to the digital edition of James Kochalka's award-winning, influential, and totally addictive autobiography, American Elf! It's a simple idea -- every day, James draws a comic strip capturing a moment from his life-- but gathered all together, these moments take on rich new meanings. Both silly and profound, American Elf is a portrait of human life lived to the fullest, infused with the trademark passion and magic of Vermont's Cartoonist Laureate.
In 2012, Amy finally finds a video game she likes, Oliver kisses God, and Eli decides to grow elf ears. Meanwhile, James writes his own animated series, falls in love with Star Fox, sings with his dying father, wins the Eisner Award, wonders if he's too old for rock & roll, and decides to do the unthinkable: bring American Elf to an end.
---
Related Titles
Mobile Site Go to Full Site
Top Shelf Productions® and the
Top Shelf logo are registered trademarks of
Top Shelf Productions, Inc. All rights reserved.