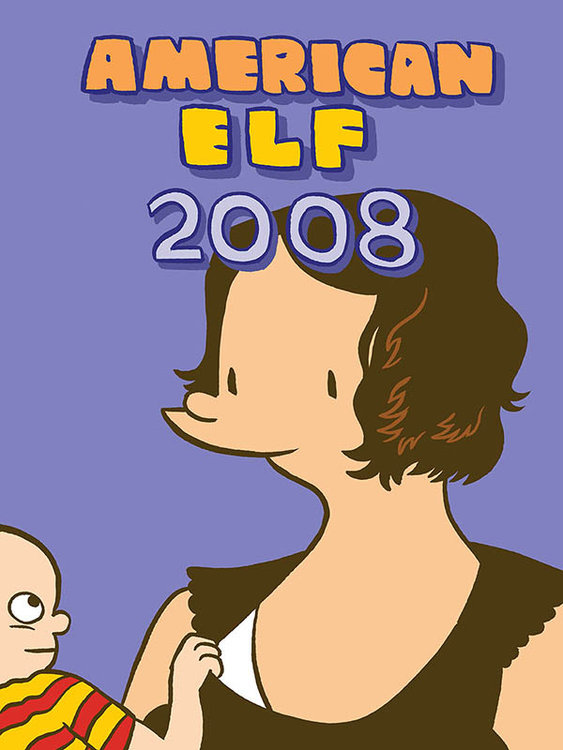 American Elf 2008
$2.99 (US) Digital Partners
Welcome to the digital edition of James Kochalka's award-winning, influential, and totally addictive autobiography, American Elf! It's a simple idea -- every day, James draws a comic strip capturing a moment from his life-- but gathered all together, these moments take on rich new meanings. Both silly and profound, American Elf is a portrait of human life lived to the fullest, infused with the trademark passion and magic of Vermont's Cartoonist Laureate.
In 2008, James tries to be a better daddy, is reduced to tears by Cormac McCarthy, asks his senile father to write a poem, paints with raspberry juice, meets Samuel L Jackson, tries to snap 5-year-old Eli out of a video game trance, and records some truly amazing dreams.
---
Related Titles
Mobile Site Go to Full Site
Top Shelf Productions® and the
Top Shelf logo are registered trademarks of
Top Shelf Productions, Inc. All rights reserved.