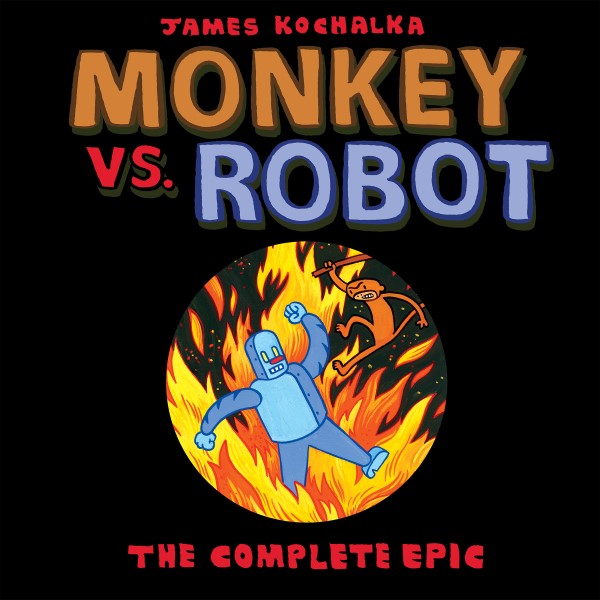 A magnum opus from one of the giants of indie cartooning finally gets its due -- in full color, and expanded with a new 120-page grand finale!
"An expressive, funny-sad book that rewards us with its deft execution." — Artbomb
"The Monkey Vs. Robot books are like the best of children's literature, in that they appeal to the joyfulness of literature and art that appeals so much to children, while adults can enjoy the structure and techniques."
— Ninth Art
Since the dawn of time, the eternal struggle of Monkey Vs. Robot has captivated the hearts of comics fans everywhere. Now, creator James Kochalka and Top Shelf Productions celebrate the 20th anniversary of this timeless epic with a jaw-dropping deluxe collection. Both of the original black & white graphic novels, Monkey Vs. Robot and Monkey Vs. Robot and the Crystal of Power, have been fully colored by James Kochalka for this edition! In addition, Kochalka completes the trilogy with a brand-new graphic novel appearing here for the first time, Monkey Vs. Robot in Love. That's right, this book has it all… brutal combat and tender moments alike. -- a 432-page, full-color softcover graphic novel with 3" French flaps, 7" x 7"
Reviews
---
Related Titles