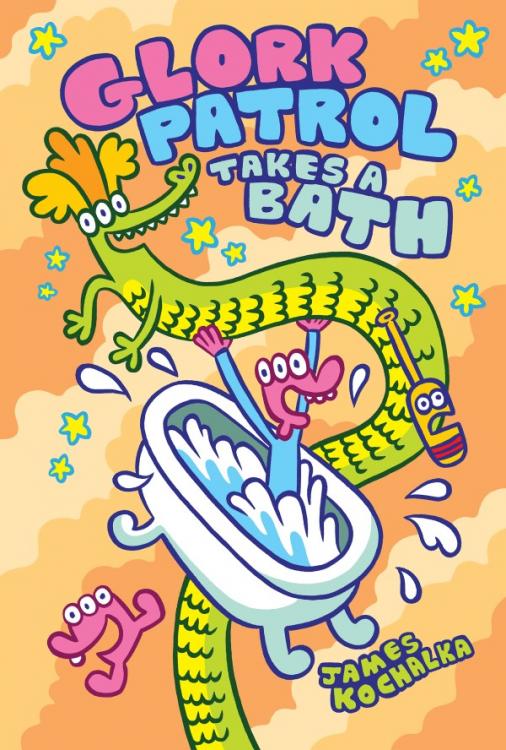 "Hilarious... There's a lot of slapstick humor and a lot of totally absurd situations, so if your kid likes extreme silliness, this is a fun series to share." — GeekDad
"A perfect graphic novel for adults to read to children... Full of smart cartooning, kids will love it for the colourful characters and silly situations." — How to Love Comics
Guess who's back for even more wacky outer-space adventure? The Glorkian Warrior and his crew! It's a sticky, soapy, messy delight from the award-winning creator of Johnny Boo and Dragon Puncher!
What a mess! It all started when Glorkian SuperGrandma told the Glork Patrol they could eat candy for breakfast… now their "Dada," the Glorkian Warrior, has a lot of cleaning up to do. Super Backpack gets a robot super-suit made of candy wrappers and takes Baby Gonk on the adventure of a lifetime, while Glorkian Warrior stays behind and tries to help the uncontrollable Baby Quackaboodle take a bath.
Families come in all kinds… even in outer space. This kooky, colorful adventure will feel hilariously relatable and have kids giggling through story time and bath time alike!
-- a 40-page, full-color hardcover graphic novel, 6" x 9" (portrait)
Reviews
---
Related Titles