April 17, 2007 / More →
I'm guessing there might be a few Top Shelf fans out there who tire of my fanboy ramblings. Several months ago i ranted on and on about what i think i one of the single greatest men-in-tights collections ever, the X-Men Omnibus, collecting the bulk of the infamous Claremont/Byrne run, so fondly remembered by aging geeks everywhere.
Well, for those elitist snobs who poo-poo on the idea of legitimacy of spandex comics as an "art form," along comes one of the most gorgeous hardcover collections ever to grace American shores. From Dutch publisher Oog & Blik (the same folks who did those wonderful Waiting for Food books by Crumb), comes The Complete Universe of Dupuy & Berberian.
Now granted, this really isn't comics. But this two-man team extraordinaire, who together created the great Monsieur Jean stories in French (and partially collected in North America by Drawn & Quarterly), are such amazing illustrators, that this hodgepodge of miscellaneous freelance jobs, sketchbook drawings, wine labels and whatnot, is so mouth-wateringly stunning, that you won't care that, A) it's not "really" comics, and B) it comes with a $55 price-tag.
Seriously, this is the art-fag equivalent of the fanboy's X-Men Omnibus. It might be hard to find (since 90% of the North American comics retailers wouldn't recognize great work like this if it bit them on the leg), but if you happen to live near one of the few stellar comics shops around, then track this down. It's THAT good.
FEB073684 COMPLETE UNIVERSE OF DUPUY & BERBERIAN TP
From the Previews solicitation:
A beautiful retrospective of the work of Phillipe Dupuy and Charles Berberian, best known for their Drawn & Quaterly publication Monsieur Jean. Over tewnty years of collaborations are featured here including their portaryals of everyday Parisian life, homages to Billie Holiday and Jacques Tati, and their commercial art for book jackets and CD covers.
You can read part of the Comics Journal interview with Dupuy & berberian here, but you'll need to track down the actual issue to read the entire thing. And it's well worth the effort.
The only image i could find was this tiny cover i nicked from Christopher Butcher's sublime blog. It's enough to give one an idea of what to look for... meanwhile, i've also pulled an image from Dupuy and Berberian's official website.
• Graham Annable writes:
Show: Music of Hickee Mountain
Location: Red Bird Studios, 135 Avenue Van Horn, Montréal, QC, Canada
When: Thursday April 26th, 2007 8pm
(Brett writes: These Hickee cats are all incredible ink-studs... i really wish i could hit this gig.)
• And here is the fourth set of theater ads Chris Ross did for us, these featuring Owly, in a set we co-opted with Guapo Comics.
•Â Oh, and i'll be down at APE this weekend, so if you're in San Francisco, you should swing by. It's still one of the most important, energizing, and fun conventions in comics. More like one of the many fine festivals you might find in Europe (which are all about celebrating the art form), than the plethora of crappy flea-market cons here in the good ol' USA.
Renee French's new book Micrographica will be there (as will Renee herself), plus i just received a handful of advance copies of James Kochalka's SuperF*ckers #4. It's a hoot.
Also appearing from Top Shelf will be Jeffrey Brown, Lilli Carre (i think...), Jeremy Tinder, Nate Powell, and long-lost pal and fabulous cartoonist Josue Menjivar.
Rock!
---
---
April 7, 2007 / More →
Back from Emerald City in Seattle last weekend (which is, unfortunately becoming more a "hot-creator" mainstream show, and less indy friendly) and already i'm gearing up for my annual trip to APE, back down in San Francisco.
(The Fantagraphics party was a hoot, though; hosted at their store, it's located in some seedy industrial neighborhood in South Seattle, chockablock with cool bars and even some goats tied up on the sidewalk. Also great fun was hanging out with former intern Carlos, and his delightful girlfriend, whose name i suddenly can't remember.)
Tonight, the family heads over to cartoonist extraordinaire and great pal Garret Izumi's place, to be guinea pigs sampling his mole´, which he plans to enter into a Betty Crocker contest. Who said comics people only eat mac & cheese for dinner! (Well, certainly not Matt Wagner, who's cuisine i've had the pleasure of sampling. Mmmm... he's REALLY a great chef.)
Anyway, moving right along...
• Webmaster Nate has updated the comics section of our site.
There's some really fine work up there, featuring Steven Dhondt (Stedho), Brecht Evens, Zeno Sworder, J.D. Wilkes, and Jeff Zwirek.
• Tom Hart's syndicated comic strips is loads of fun. Don't believe me? Then check out this, this, and this.
Here's a sample.


• More YouTube fun... two absolutely freaking wingnuts … O'Reilly and Geraldo … going toe-to-toe. And weirdly enough, even though he's become a huge joke in recent years, i love how Geraldo held his ground here. An epic battle of talking heads.
• James Kochalka continues to send me weird links, and i'm glad, because it's often quite interesting, ergo fodder for the blog!
And speaking of Kochalka, WIRED magazine's blog posted a neat plug for his "monster Mii" diary strip.
• Dave K. recently posted some comics that he has in recent/upcoming publications.
The color comic will appear in the next issue of Meathaus (summer 2007)
The black and white piece appears in Syncopated #3 (out now)
(Here's a cool image i nicked from his blog.)

• The Daily Cross Hatch has a nice piece about ink-stud Alec Longstreth.
•Â IÂ can't recall if i posted UIana Zahajkewycz's final poster design for our 10-Year Anniversary or not, so here it is again. I can't wait to see this in print!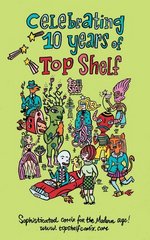 •Â Finally, here is another round of ads that Chris Ross put together for the co-opt ads we made with Portland-area retailers (this one with Counter Media), which run at the Laurelhurst Theater.
---
March 30, 2007 / More →
• Off in the morning to Seattle for the Emerald City Con.
If you too are in Seattle this weekend for the Emerald City Con, don't miss this event on Saturday at the Fantagraphics store. The Fanta gang are trying to rectify the lack of parties at this show, and i for one am stoked! There will be a Jim Woodring show up in their gallery, plus there are bars and restaurants galore in the vicinity. Whoo hoo!
• How cool is Portland City Commissioner Sam Adams? So cool, he's hosting a First Thursday event at City Hall, featuring work by local cartoonists and illustrators 5th, from 5 - 7p.m. Artists include Bwana Spoons, Martin Ontiveros, Carson Ellis, Jenn Manley-Lee, Steve Lafler, Shannon Wheeler, and more.
• Here, here! Howard Zinn on why i think that for as loathsome as GOP ideology and policy is, so are most Dems a bunch of weak-kneed wussies. I dream of a day when we have real, people-powed human beings leading our country. Ah, some day...
• Fanboy ALERT!! Indy snobs, read no further. In case you missed it, the recent Anniversary issue of Fantastic Four (#543) has two fabulous back-up stories, neither of which have ANYTHING to do with this whole stupid Civil War bullshit. The first story, "If This Be... Anniversary," is penned by none other than Stan The Man Lee himself, with bitchin' art by some dude named Nick Dragotta and inks by Mike Allred. It's a load of fun, as is the next story, written and drawn by Paul Pope, with colors by super-stud Jose Villarrubia. With "A Day at the Races," Pope proves that he really truly "gets" the Marvel Universe, in which Johnny Storm and Spider-Man compete for attention.
(The feature story is in current continuity, and thus i just couldn't get into it at all. To be fair, i liked the initial concept and ideas behind Civil War, and actually loved the Illuminati one-shot... but after that, it lost steam and simply didn't live up to the hype.)
• Things you should check out and buy, from the new Diamond Previews.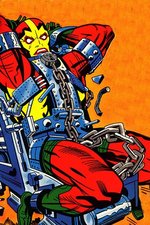 P. 080 Jack Kirby's Fourth World Omnibus vol. 2
P. 257 Elvis Road Hardcover. Buenaventura Press
P. 300 The Black Diamond Detective Agency, by Eddie Campbell (:01 First Second)
P. 342 Mantlo: A Life in Comics, edited by David Yurkovich
P. 366 Modern Masters Vol.12: Michael Golden. (TwoMorrows)
This last item especially makes me tremble with joy.
• Anthology whore that i am, i'm surprised it took me as long as it did, to give a new kid on the block, C'est Bon, a chance. I think i was maybe turned off by the magazine format at first. In any case, the cover for the recent issue #2 kicked my ass, so i picked it up, and am glad i did. I went and rooted out issue #1, and i'm officially a convert.
Details are skimpy, but this is an English-language anthology out of Sweden. Lot's of great material by familiar faces and emerging stars from North America and Europe, with contributors like Martin Tom Dieck, Ho Che Anderson, R. Kikuo Johnson, Daniel Zezelj, Vincent (King Mini) Stall, and Dash Shaw. But there are plenty of new faces too; favorites for me were standouts like Arne Bellstorf, Jimmy Jonsson & Maria Fredriksson, Daniel Savovic, Chiu Kwong Man, Jessica Khane & Pedro Nore, and Jyrki Heikkinen.
It's one of the best anthologies i've come across that effectively blends a decidedly sophisticated European aesthetic with a North American strut. Kudos to editor Mattias Elftorp and staff on a delicious comics feast.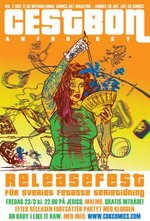 • I recently received an interesting seeming newsletter, that, unfortunately i couldn't read, as it was in Spanish. But this attachment came with it. A beauteous illustration by Brais Rodríguez.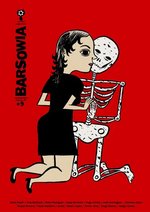 • Another one of the Renee French pieces which will hang in a group show at some two-bit museum, in Europe maybe? What was it called...? Oh yeah, The Louvre.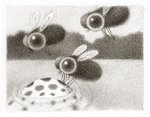 • Here's a neat piece by Matt Kindt. (Matt, i hope you don't mind that i post this... it's just too cool.)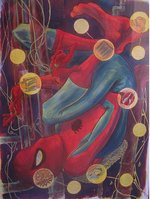 • Digging through some old emails, i found this cover design and paper-doll illustration by kick-ass German cartoonist Markus Mahwil.
---
March 26, 2007 / More →
Marvel isn't the only publisher with a Civil War on their hands. Today, my alma mater Oregon Ducks faced Rob Venditti's repeat champion Florida Gators. A great battle it was, but in the end, the Gator's just proved too big and powerful to handle.
No shame in advancing as far as the Elite Eight in the NCAA Tournament, however. A tip o' the hat to the players and coaches for an amazing season.
• Here's the first in a series of ads our production guy (and former intern) Chris Ross made for my favorite local pub-theater, mere blocks from my house.
• Xeric Award Winning cartoonist Jeff Lemire (Lost Dogs) has launched a new web comic entitled SOFT INSTRUMENTS. The science-fiction/steam punk strip will be serialized regularly on Lemire's new blog. The new project's launch coincides with the release of his new graphic novel Tales From The Farm published in March by Top Shelf Comix.
THE STORY SO FAR...
Welcome to 1997, in a world much different from our own. The rise of the steam age prevented the industrial revolution as we know it from ever having occurred at all. As the world's only steam powered juggernaut, Great Britain spread out and assimilated the rest of Europe into the Anglo-centric super power The Union of European Allies. The cultures and languages of these occupied countries were eventually forgotten or pushed far underground, as the Victorian way was cultivated and held onto as the dominant and accepted culture.
As our tale begins, fabled explorer, scientist, adventurer and Gentleman, Dr. Elezear Zednik is sent to Union Territory #617-03 to investigate a rash of mysterious disappearances among the city's factory workers. As he arrives he is met with hostility and mistrust by the local constabulary...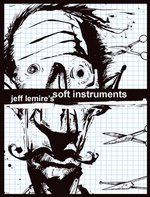 For more details check out Lemire's website.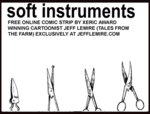 • I'll be attending the Emerald City Con next weekend (March 31 & April 1), and while the show has not developed into the indy-friendly type of show i was hoping it might, based on a fabulous first con, this year they'll have in attendance one of my all-time favorite comic artists EVER. In fact, if he had been more prolific over the years, he probably would have eclipsed the likes of John Byrne and Art Adams for that top spot, not that Art Adams is the picture of prolific. I'm speaking of none other than artist extraordinaire, Michael Golden. This guy's touch is so fucking sweet, he's one of the only artists i'm so hot for, i'll buy a comic he did the cover for, just so i can rip it off and put in in a portfolio. (Two others fit that bill... the afore-mentioned Art Adams, and Mike Mignola.)
As luck would have it, Mr Golden did this year's Emerald City Con poster. Check it out!!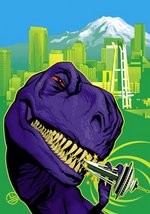 • A bitchin' looking show coming up at Gallery Nucleus, called featuring work from The Ancient Book of War. It's art by Scoot Morse and some of his pals from Pixar.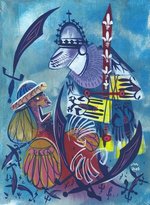 Morse is a freaking genius, and his buddies in animation are pretty much mind-blowing artists all around. As Tom (The Spurg) Spurgeon would say, "If i were in L.A., i'd go to this."
• Farel Dalrymple sent a link to an event here in Portland featuring Jonathan (Fortress of Solitude) Lethem ,with whom Farel is working on Omega Man.
Jonathan Lethem
April 12, 2007
Portland Arts & Lectures
• Meanwhile, two hours south in Eugene, old professor and friend of mine, Ken O'Connell currently has some work hanging at Jacobs Gallery in the Hult Center. He writes:
"Here are some images from the show of my sketchbooks from ITALY and the large, sometimes huge (2 feet by 4 feet) prints, that I have made from the sketches. I scan them at 1200 dots per inch and then enlarge and work on the image in photoshop. Then I printed on Summerset velvet rag paper with pigment archival inks. The paper is hung with eyelets soyou can see the paper without glass or plexi in front of it. The Show is up until April 21."
•Â Finally, feast your eyes on another Renee French piece for the Paris show she''' be in, with Jim Woodring, among others.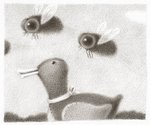 ---
March 20, 2007 / More →
• A sad day here at Top Shelf, with the recent news from Andrew D. Arnold, that he's ending his tenure at Time, as one of the most important figures in legitimizing comics into the mainstream, with his exceptional taste in comics, and a decidedly well-received column. His efforts will be missed.
You could do worse than spending some quality leisure time perusing his archived columns.
Best of luck, Andrew.
• The first arc ends for Ed Brubaker and Sean Phillips' Criminal. I loved this issue as much as any, and i HIGHLY recommend this book, but as happens often with serialized pamphlet comics, it seemed to end with a bit of a fizzle. This will read great as a trade, and i'm looking forward the to the next storyline.
Oh, and the mini-roundtable on Neo-Noir was excellent too. One of the reasons this is the ONLY monthly floppy i buy, knowing i'll buy the trade too.
• David Yurkovich (who's Death By Chocolate: Redux comes out in July) was recently interviewed at Comic World News, about his forthcoming Bill Mantlo tribute book.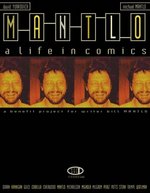 • Rob Vollmar (Author of Bluesman) is scheduled to be on a nationally syndicated radio show on NPR, HERE ON EARTH: RADIO WITHOUT BORDERS, Tuesday May 20th (today) from 3 to 4 PM CST. The show is highlighting the most recent issue of WORLD LITERATURE TODAY magazine that focuses on graphic novels as a literary phenomenon to which I contributed.
You can find out more, including local times and availability here.
The show will be archived on the site and available as an MP3 download for at least a month after the show airs.
• More nifty paintings from Gregory Benton, part of a show at the Aidan Savoy Gallery, 175 Stanton Street (east of Clinton) in NYC.
Deep End
Curated by Alix Sloan
With works by:
Diane Barcelowsky, Gregory Benton, William Crump, Jeffrey Decoster, Andrew DeGraff, Edward del Rosario, Cara Enteles, Marsea Goldberg, Frieda Gossett, Katherine Guillen, Matt Hansel, Jane Irish, Victor Kerlow, Zohar Lazar, Adele Mildred, Russell Nachman, Jennifer Poon, Sally Sloan, Erika Somogyi, Aaron Smith, Eric White and Courtney Wotherspoon
May 3 - June 2, 2007
Reception: Thursday, May 3rd, 7-10pm
• While DC puts out its fair share of really questionable comics, a couple recently solicited trades look fantastic.
Jimmy Olson. Reprints some whacky 60's-era stories. This book will be a great companion to the Bizzaro World and Imaginary Stories collections. (The latter of which also sports a bitchin' cover by the inimitable Brian Bolland.)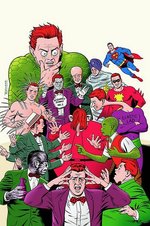 Batgirl. Also circa mid-60's, this baby features gorgeous art by two vets at their prime, Gil Kane and Carmine Infantino.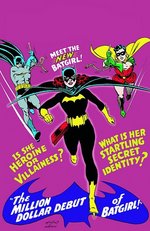 • Last Friday was Steve Lafler's birthday. Happy 50 Steve! And thanks for the great thai food spread! Here's a recent painting Steve did for his new book Cat Suit, and a picture Garret Izumi took at dinner last Friday. We're pretty blessed.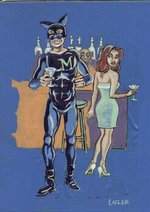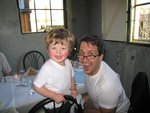 • And finally, as we pass four years of this incredible ill-begotten, oil-induced, cowboy adventure in Iraq, let's not forget the unlucky ones, and what the face of War really looks like. (Photo. Eros Hoagland. New York Times.)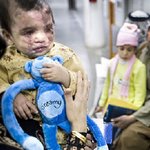 ---
March 16, 2007 / More →
Geez, years of scandal after scandal are finally catching up with the Bushies, and finally Rove is in the cross-hairs. Believe me, i'm no huge fan of the Dems, but i seriously can't wait to get one into the Whitehouse in '08, so housecleaning can begin in earnest. History records will almost certainly be crushed, once the entirety of the administration's activities see the light of day.
•Â Renee French has some drawings in a show at the Adam Baumgold Gallery that opens on March 23rd and runs to April 22. The show includes Anke Feuchtenberger, Tom Gauld, Marc Bell, Saul Steinberg and more...
• So i just finished reading an amazing memoir by Teruyo Nogami, who was Akira Kursawa's long-time continuity/script supervisor. It's titled Waiting on the Weather: Making Movies with Akira Kurosawa. And it's amazing. Absolutely a wonderful recollection of little moments of being on-set whilst making some of the world's greatest films.
HIGHLY recommended for film buffs.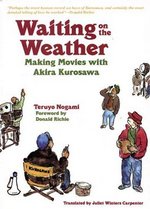 • Here's another beauty flyer from Jim Mahfood.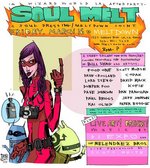 • Portland event alert! FLOATING WORLD COMICS PRESENTS: Rick Remender and Kieron Dwyer have been making the world safe for independent & non-superhero comics ever since the early 90's with underground hits like Black Heart Billy and LCD (although they've also done their part in making superhero comics that don't suck).
Both artists, along with Joseph Cross and Brian Churilla, will be at FLOATING WORLD on Thursday, April 5th from 6-10pm, saying hello to fans and displaying a ton of original artwook and books. Joseph Cross designed these incredibly gorgeous new logos, posters, mascots, and images for the store. These prints and other merchandise (bags, t-shirts) will make their debut at this First Thursday show.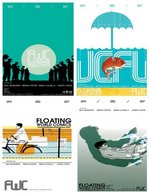 •Â Here are two sweet promotional images Jeff lemire made to promote his Essex County trilogy, the first book of which (Tales From the Farm), is out now.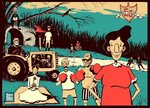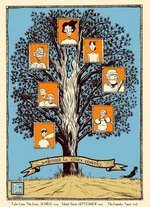 • Ulana Zahajkewycz is one step closer to our final anniversary poster, and it's a beauty.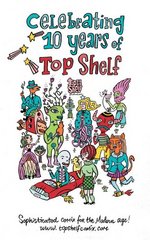 • Finally, from fabulous artist and cartoonist, Rami Efal's email newsletter:
"Through the past two years I have been drawing and paintings to local jazz and blues music spanning Tel Aviv, Tokyo and New York City. Starting March 15th through April 11th 2007, these paintings and drawings will be on display at the Park Slope Tea Lounge in Brooklyn. Come and enjoy a cup of tea or a glass of red wine and view the works. Artwork is for sale and 50% of proceeds will go to Children International in support of impoverished children and those affected by recent floods in central Asia."
Tea Lounge Park Slope @ 837 Union Street, between 6th and 7th Avenues, Brooklyn, NY. Subway: R to Union Street; 2,3 to Grand Army Plaza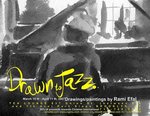 ---
March 11, 2007 / More →
Just back a few nights ago from WonderCon down in San Francisco. It's pretty much a "spectacle" show, meaning most attendees come to see the big stars and aging, has-been, child television personalities, and not so much to buy alternative comics. That said, it's still well worth doing for PR purposes alone, and damn do i love San Francisco. The weather was gorgeous, though i spent most of my time underground in the giant hall.
I stayed the first and last night of my trip with old pal Wayne Shellabarger. (Who's book The Veeps we'll be publishing next Fall.) Wayne is a fanatical film freak, and has an extensive dvd collection. We watched one of the most fucked up film noir films i've EVER seen, called Kiss Me Deadly, with a screenplay by Mickey Spillane. I call it film noir, even though the end of the flick is decidedly science fiction. Wow. Crazy stuff.
The ONI guys let me crash their hotel room for three nights... many thanks James and Randy!
At the show, i was horrified to discovered that the man behind the mask (Peter Mayhew) of one of my childhood gods, Chewbacca, was a dick to his fans. He was only too happy to take their money for a lame glossy photo, but god forbid a fan tried to make conversation. Yeesh.
On the plus side, Portlander Shannon Stewart saw fit to swing by with none other than Tom Waits, his wife, and one of his sons. What a super-nice guy. I'm not one to get start-struck a whole lot, but i have to say, that was cool as heck.
Food is great in SF, and two nights in a row i feasted at a brewpub called The Thirsty Bear, which served Spanish tapas. Insanely good food, and great beer.
After the last day of the show, on my way to Wayne's pad i stopped to drop in for a visit to Isotope Comics, got lost, and accidentally discovered a fabulous little bookstore called Bibliohead Bookkstore, at 334 Gough Street. The guy working there, Jeff, was a total comics-head, and was quite familiar with Top Shelf.
• Here's an interesting interview with the new Comics International editor Mike Conroy. I've often seen this comics magazine around, and i have a modicum of respect for Dez Skinn's place in the development of British Comics over the years, but the magazine has seemed pretty irrelevant in the past (it really never provided anything i didn't get elsewhere), so i never bought it.
But after reading this, i'm certainly willing to check out the new issue.
I'll report back once i do.
• A boatload of Kochalka paintings are up for sale online at Giant Robot now.
Here's pics from the opening reception.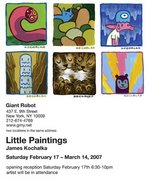 • Craig Yoe is at it again. This guy is a fucking comics savant, and i eagerly await every new book he does.
"The Arf Lovers blog relaunches today with new zowie techie thrills like rss feed, perma-links, comments and lots of new links. I do the blog to promote the "Arf" book series and other books I do and to highlight cartoonists I enjoy, new and old skool. And to just have some fun. So, subscribe or bookmark and also please link if you have a blog yourself. And I welcome your feedback in the new comments link under each post.
"The new "Arf" book, Arf Forum, is now at the printer and can be ordered at a discount on Amazon, or you can wait for the edition with the bookplate from Budplant.com. I think it's the best volume yet with unknown surreal genius Ted Scheel and sexy genius Kremos and rare stuff by known geniuses like Bill Holman and George Herriman. And my hero Stan Lee. Starting on Volume 4 of Arf just after I finish my next book...
"Clean Cartoonists' Dirty Drawings (Last Gasp). This will be slighty risque to pretty raunchy comics and cartoons by cartoonists known for their mainstream wholesome stuff. So you'll see nudes by Milton Caniff, Rube Goldberg, Will Eisner, Joe Shuster, Bob Kane, Mort Walker, Dr. Suess, etc. Clean Cartoonsts' Dirty Drawings can also be ordered now so you can be the first on your block to hide it under your mattress."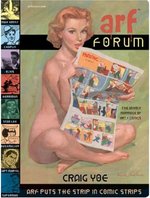 A list of books you can order now:
Modern Arf
Arf Museum
Arf Forum
Clean Cartoonists' Dirty Drawings
To write Craig Yoe: yoecomix@hotmail.com
•Â Some nifty new images.
Jeffrey Brown's final cover for our upcoming seasonal sampler book, and the flyer for his forthcoming UK Tour.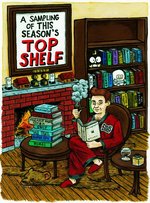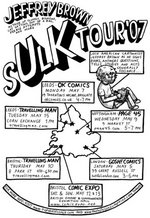 Ulana Zahajkewycz's final inked drawing for our upcoming Anniversary poster.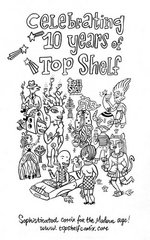 ---
February 27, 2007 / More →
The O.C. is gone! A television show which my wife had to originally entrap me into watching … because of the comics angle, natch … hooked me in the biggest way, and like all good television, i'm truly sad to see these characters go. The O.C. certainly had its share of cheese, and it was unapologetic about it, but it also had lots of heart, and in the end that's what matters to me. AND season 3 had a Blankets sighting as well. (Thanks, Ian!) Kudos cast & crew for a good run.
• Allow me now to turn your attention to some more work by the incredible Austrian cartoonist Nicolas Mahler, published by our friends La Pasteque up in Montreal. These four books are either silent or in English (despite them being a mostly French language publisher), so while the titles might be French, the books can be read in their entirety. Désir, Shitty Art Book, Bad Job, and Poèmes. (I couldn't find any large images, unfortunately.)
And as per usual, Mahler proves himself to be an incredible cartoonist, yet sadly unknown in North America. I hope i can change this.
In fact, i'll start right now. Order now, and you can buy both Mahler books published by Top Shelf … Lone Racer and Van Helsing's Night Off, each priced at $13 each) for only $20. That's $6 savings.
• Fantagraphics Bookstore & Gallery and Georgetown Records Present Filthy Beasts, featuring music by the DT's and art by Jim Blanchard on March 10.
Saturday, March 10 from 6:00 to 8:00 PM. Fantagraphics Bookstore & Gallery, in association with Georgetown Records, host an evening of fine art and raucous rock n roll. Filthy Beasts combines the CD release of the DT's Filthy Habits recording on the Get Hip label with an exhibition and signing of Jim Blanchard's Beasts and Priests title on Seattle's Fantagraphics Books imprint. This festive event is free to the public of all ages. Georgetown Records and Fantagraphics Bookstore are located at 1201 S. Vale. St., at the corner of S. Vale and Airport Way S. in the heart of the Seattle's historic Georgetown district.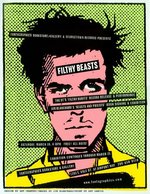 I'm sure you can read more about this event at the excellent Flog! The Fantagraphics blog.
• Here are finished pencils of the Jeffrey Brown cover for our forthcoming Seasonal Sampler book.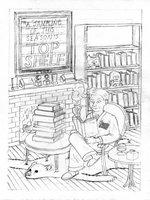 • John Weeks, international comics pimp, has a new update. He writes:
Our Books, a local nonprofit focused on Khmer comics, is pleased to announce that a new web comic is online. "Life's Choices" is available in English and Khmer at:
www.lifes-choices-cambodia.net
The story was developed in cooperation with PACT, with support from Danida and USAID. The comic aims to raise awareness about corruption in everyday life and how individuals can respond. Print copies are available via Our Books in Phnom Penh.
• My god, the more i learn about our nefarious government, i sink can only sink my head in my hands. Here, Naomi Klein writes about U.S. psychological torture, which literally drives people insane; and often on untried, unconvicted innocents rounded up and sent to Guantánamo Bay, or any number of illegal prisons around the world. Fucked up and disturbing. This administration will go down as one of the most horrific, regressive, and human rights/civil liberties damaging regimes in the history of the world.
• Marty finally won his Oscar. The Departed won a few, in fact. Good for you, Mr Scorcese.
• O.k. then, right as Staros is getting back from the New York Con, i'm leaving bright and early in tomorrow morning for San Francisco, and WonderCon.
•Â And finally, just because i stumbled onto it on the internet...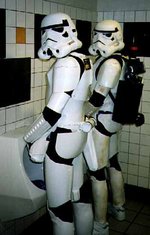 Ciao, baby!
---
February 21, 2007 / More →
Driving northbound on I-5, on my way home from my mom-in-law's, i saw a HUGE bald-eagle just 20 yards off the side of the road, munching on what seemed to be a small lamb. (Deductive reasoning supports this in that this field was in fact, teeming with sheep.) This bird was so big, he must have stood 3' to 4' tall. Wow...
Meanwhile,
• Discovered yet ANOTHER beautiful artsy-fartsy magazine, called Amelia's Magazine. Luscious, tempting production values, great art, and a mind-bending cover and wild comic by UK-based, Brit-pop artist, JIm The Illustrator.
• Martin Ontiveros NEWS:
Group show, Free to a Good Home. Martin writes, "Based on a lot of people's love for kittens and cats, and the fact that there's tons who need help... this show will display great art, and we'll also have cats and kittens in house that you can adopt! Kitten Rescue.org will have a section closed off and maybe you'll go home with a new friend."
Free to a Good Home at GR2, February 17 - March 14. Reception: Saturday, February 17
GR2
2062 Sawtelle Blvd.
Los Angeles, CA 90025
gr2.net
(310) 445 - 9276
Giant Robot is proud to present Free to a Good Home, a group show at GR2 that will benefit Kitten Rescue, a Los Angeles-based organization that saves kittens and cats from the high-kill shelter system and fosters them until they can find the right homes. Paintings, illustrations, photography, and other pieces will be inspired by-but not limited to-cats. Artists include: Andrice Arp, Robert Bellm, Jeffrey Brown, Martin Cendreda, Austin English, Evah Fan, Susie Ghahremani, Leif Goldberg, Katherine Guillen, Myleen Hollero, Jordin Isip, kozyndan, Le Merde, Justin "Scrappers" Morrison, Munkao, Saelee Oh, Martin Ontiveros, John Pham, Pryor Praczukowski, Aaron Renier, Albert Reyes, Zach Rossman, Brian Rush, Jay Ryan, Souther Salazar, Jeana Sohn, Deth P. Sun, Daria Tessler, Marci Washington, Steve Weissman, Andrew Jeffrey Wright.
"Ten percent of art sales from the show will go toward Kitten Rescue."
Bat-Cat, 5x7 inches, acrylic and ink on board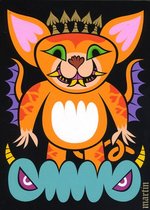 "Next is Elevation, Limited Addiction Gallery's inaugural show starring everyone on the frickin' map. Opens tomorrow night from 7 to 11pm, 825 Santa Fe Drive, Denver, CO 303-893-4234. Go to www.limitedaddictiongallery.com and see the whole show online."
Gruesome-Groovy, 8X10 inches, acrylic and ink on board. $500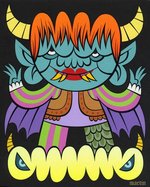 "I have some new prints I'm about to produce. Booskula is 5 colors, apprx. 9X12 inches in size, silkscreened at home by yours truly and comes in Lime, Creamsicle or Blueberry. Of course the colors may vary some since you're lookin' at a computer simulation of the colorways, but it'll be more or less the same. $30 a pop, pick your flavor (and I can work out a discount if you want more than one flavor or all three). If interested, please contact me directly and say 'HEY! I wanna get one!'."

"Last up is my own show at Super 7 in SF. It doesn't open until March 10th, and I will likely be emailing all ya'll about it again soon, but I thought I'd mention it now anyway. Rainbows In The Dark it's called. I'm shooting for at least 20-21 smaller pieces for this show, so it's somewhat affordable. Somewhat. However may I make, it's gonna kick some ass. If you're in the area, please come! March 10th, 7 to 9pm at Super 7, 1628 Post St, San Francisco, CA 415-409-4700."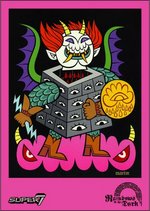 • Meanwhile, keeping the ass-kicking art train rolling, here's two recent pieces by the always-amazing Ulana Zahajkewycz.
• This weekend while at mom's place, i also read R. Kikuo Johnson's debut graphic novel, Night Fisher, published by Fantagraphics. I'd read and heard some mixed reviews, and was really looking forward to reading this, especially after reading his interview in The Comics Journal months ago. After all, he was taught (in part) by David Mazzucchelli at SVA in New York. Indeed, i do see shades of Mazzucchelli, and also Paul Pope and David Lapham. Needless to say, i was floored by this book. There is a sense of naturalism in both story, storytelling, and dialog that i just did not expect. The subject matter (a realistic, almost mundane plot, gathering personal momentum as it moves forward) was deftly handled, and offered a narrative that you find often in independent film, yet is sadly still lacking in comics. RKJ is one to watch, and i for one can't wait for his next book. Kudos.
• Took a break to watch the new episode on Frontline, the second in a series called News War; superb news journalism looking into government and its difficult relationship with the media, limits of journalistic freedom and its obligations in judicial matters, etc. Compelling programming, if you're at all into learning more about our civil obligation to knowing what's going on in our country and our world … besides that Britney shaved her freaking head. You know, free speech, civil liberties, protection of privacy, and similar silly ideas that directly affect our lives.
Best of all, this second episode casts light on the little-known jailing of blogger Josh Wolf, for his refusal to turn over home-made video-tape to the FBI. This story is mightily important, and the interview is spectacular.
I've long been a fan of Frontline, and can't recommend this program enough.
---
February 15, 2007 / More →
• From Warren Ellis' Bad Signal:
"Always remember: Valentine's Day is a Christian corruption of a pagan festival involving werewolves, blood and fucking. So wish people a happy Horny Werewolf Day and see what happens. I love you all." … W
• The Isotope comics shop in San Francisco is hosting a premiere for the recently completed Jeffrey Brown documentary DRAWING BETWEEN THE LINES this Friday (Feb 16th) with Chicago film-maker Bruce Parsons. It follows Mister Brown all over the Chicagoland area and also on a cross-country trip to the 2006 Alternative Press Expo in San Francisco. The picture also includes interviews with comic artists Anders Nilsen, Liz Prince and Jamie Dee Galey as well as MOME editor Eric Reynolds.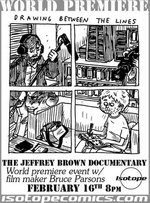 • Here is Renee French's incredible self-portrait for her upcoming Micrographica.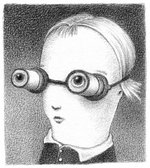 • Following are three versions of Andy Hartzell's forthcoming Fox, Bunny, Funny. Great stuff.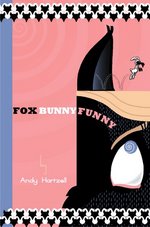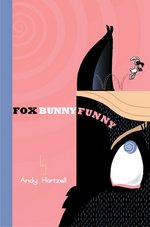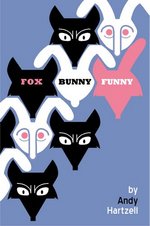 • Aaron Renier returned home from France, where he traveled with Craig Thompson to the infamous Angouleme; only the Western World's most important comics festival. (Bart Beaty wrote an in-depth report on this year's festival... chock full of background, history, politics, and of course, comics.)
Anyway, Aaron sent this to me, a book-plate he made for the Parisian comic shop, Super Hero. He too writes about his experience in France at his delightful website.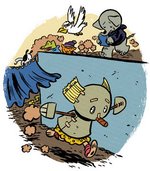 • Also, a new rough for our Anniversary poster, by Ulana Zahajkewycz.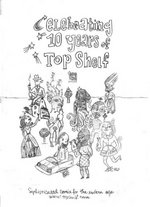 • Finally, i wrote when i got back from Australia, about some beautiful designs a British publisher had done for the Elmore Leonard catalog. Well, a little investigation here in Portland, at two different locations of Powell's Book, has uncovered some gorgeous designs for Mr Leonard's crime novels here in the U.S., by none other than Chip Kidd. I must say, these too are superbly designed. Now i need to clone myself, so i have time to read all of these!
These are the UK editions.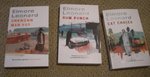 And the US editions.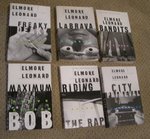 ---
February 8, 2007 / More →
Yesterday marked the 13th Anniversary since Jack Kirby died. No doubt, considered to be the heart and soul of comics, he most certainly was the King. As it happens, my Mom died on the very same day, also 13 years ago. She was an amazing woman -- her influence shaped my world, and her belief in me helped me become the man i am today.
So here's to Jack and Donna. I love you guys.
(Sadly, i have no photos of Donna digitized. Sorry, Mom. But here's a sweet Kirby piece.)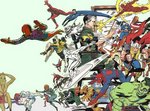 ---
February 7, 2007 / More →
It seems like i've been saving neat stuff as i stumble across it, then updating every five days to a week. I think this is the most productive i can be on the blog, so i hope it works for any readers who may be out there. Fun things follow.
• Went to the launch party here in Portland on Friday, for Jacob Covey's exquisite illustrated bestiary, aptly titled Beasts!. The show was at Bwana Spoons' fabulous art space / gallery / store Grass Hut, on east Burnside, and it was PACKED. I saw lots of comics peeps there, and was particularly fired up to meet Mr Covey himself. In short order he is quickly making a reputation as one the finest designer /art directors in all of comics. Witness superlative work on Fantagraphics books like Popeye, Dennis The Menace, and Beasts! itself, a flippin' masterpiece of design, perfectly married to its stellar contents. Congrats Jacob and Bwana.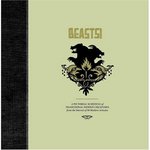 • I love a good magazine. Sorry to read about the demise of The Drama, which i only just discovered with its last issue. Still great stuff coming out from FLAUNT and SWINDLE, two of the most consistently excellent style mags. LOVED the first issue of GEEK magazine (which i think i already wrote about), and just found a new-to-me culture mag called DEATH & TAXES. This last one is similar in tone to the original run of the late great GIANT, and has actually replaced GIANT for me, since it changed hands and went down the toilet after issue 12.
Four more more magazines newly discovered, and well received into the Top Shelf Media Library.
CLUTTER
NUDE
ART PROSTITUTE
MEAN
Bwana Spoons' excellent PENCIL FIGHT is rolling along, with the third issue sporting a superb cover feature about Carson Ellis, hands down one of my favorite contemporary illustrators.
• Feast your eyes on these gorgeous watercolors by Gregory Benton.
• James Kochalka is having a gigantic show of Little Paintings at Giant Robot NY. He's painted 150 paintings for this show, and they're some of his best ever. The opening is Saturday, Feb. 17 from 6:30 to 10:00 pm. Then at midnight, he's having a rock show at Cake Shop, nearby.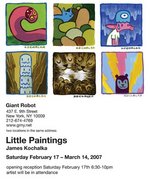 •Â Perusing NUDE magazine, i read a review of the film, Zidane: A 21st Century Portrait DVD After discovering this great soccer player only this last year in the World Cup, i was instantly spellbound. I REALLY want to buy this on dvd, but as far as i can tell, it's only available in Region 2 format, when i only have a Region 1 player.
In any case, i asked soccer buff Gregory Benton about this, and while he'd never heard of the film, he did send me this link to a great YouTube vid with Zidane. Then from that i found another one. Superb ballhandler, this man, and so fun to watch.
If anyone knows if this is available in Region 1 format, please let me know.
---
February 2, 2007 / More →
•Â Recommended. Cartoon Modern. An essential book for designers and stylists. This is one of the most stunning books i've ever seen. Amid Amidi (the maestro behind the excellent magazine Animation Blast!) has pulled out all the stops, and created an amazing book on animators from the fifties who have arguably had more influence on contemporary cartoon art than any other movement in the 20th Century. Lush with illustrations and illuminating history, i will tell you unequivocally, if you enjoy 50s design and art styles, then you will LOVE this book. It's outstanding.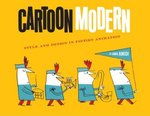 •Â Bruce Parsons directed a fabulous documentary about Jeffrey Brown. I'm told it will be entered into several film festivals. Jeffrey Brown fans, keep your eyes open.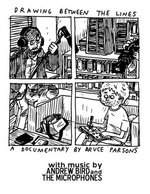 •Â Rob Goodin of Robot Publishing has a revamped website up and running. Check it out!
•Â Wow, one of my favorite political essayists, Molly Ivans, died today. She was only 62 years old. Man, that sucks.
•Â My sister Nicky and i went to see Pan's Labyrinth. Holy mama, achingly beautiful. I really don't know what to say, except see this movie.
•Â So here's some cool new images.
A rough poster design by Ulana Zahajkewycz, for a 10-Year Anniversary poster.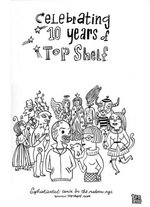 The pencil drawing by Kevin O'Neil, for League of Extraordinary Gentlemen Volume 3.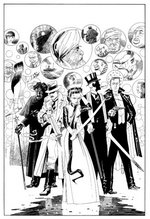 Our new Diamond Previews catalog ad.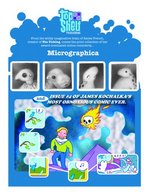 Just because... i LOVE Richard Scary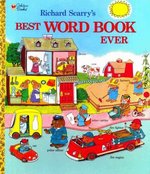 Pencil sketches for our forthcoming book, Veeps, by Bill Kelter and Wayne Shellabarger. (Art by Wayne.)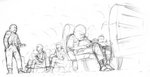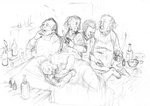 ---
January 26, 2007 / More →
I've been watching so many movies of late. In fact, i think my film-to-comics ratio is pretty out of whack. Not that that's a bad thing, really.
•Â Just last night i headed to the Laurelhurst Theater, grabbed a pint of Bridgeport IPA, and settled into a late-night screening of Little Miss Sunshine. I'd heard very mixed reviews, and frankly, i loved this flick! The characters were fabulous, and the actors across the board were amazing. The little girl who played Olive was unbelievably excellent. Films like this that can capture little tiny moments of the infinite, through subtle emotional dramas really float my boat. Kudos to Jonathan Dayton and Valerie Faris on a wonderful first effort.
•Â Requiem for a Dream, directed by Darren Aronofsky.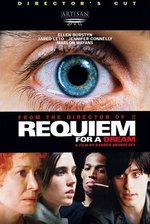 Whoa. I'd heard about this film for years. And now i can say that it's one of the darkest yet most beautiful and humanistic films i've ever seen. The story launches with all the well-meaning in the world, then slowly crescendos towards a nightmarishly horrific ending; masterful filmmaking, especially in the way in the stories of all four main characters were interwoven. I've never seen the actor Jared Leto (who is a dead ringer for Jesse Recklaw), but he and the rest of the cast were superb. Incredible haunting music, featuring the Kronos Quartet. The cinematography, by Matthew Libatique is breathtaking. If you have a strong stomach and can handle dark films, this examination of addiction, in all its forms, is highly recommended. Many thanks to Alexa for tipping me off to this incredible film.
•Â Double Indemnity, directed by Billy Wilder.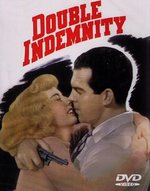 Yet another fabulous film noir classic and, according to the short film in the extras, one that really helped set the table for the wave of noir that followed its release in 1944. At first i wasn't as taken by Fred MacMurray or Barbara Stanwyck as i was by Michum and Greer in Out of the Past. But that was really just the brilliant set-up, throwing me off base. Needless to say, not 30 minutes into the film the leads start their spiral out of control, and the performances knocked my socks off. I really don't know how i can gush much more about the greatness of film noir. How the villains aren't even really villains, but just everyday people who make a bad decision, followed by another and another, overtaken by greed and lust. You know, tapping into the darkside we all have buried within us.
•Â On the political front, Greg Palaste explains in chilling detail something Bush made passing reference to in his State of the Union; the totally unconstitutional desire to create a federal citizen profile database. More Orwellian freakiness by the commander-in-chief.
• Nifty show in Vermont, news item courtesy of James Kochalka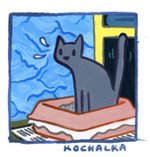 • Here's a large version of Craig Thompson's amazing art for the new Menomena record, and a link to hear the entire record as streaming audio. What's hard to tell here, is that those red areas are actually die-cuts. This is a mindbending illustration job by Craig. Seriously. I mean, the album is a wonderful slice indy brainy indy pop, but the cd case alone is worth the $10 price tag i saw this going for.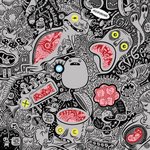 •Â Finally, how cool is this cover for Matt Kindt's forthcoming Super Spy.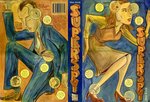 ---