July 11, 2012 / More →
Hello, and Happy Summer, true believers! You trusty bartender writing in after a crazy long spell. I still haven't been entirely up-to-speed since the flood in my house back in the Spring. So yeah, here it is, ComicCon time and me not attending for the second year in a row. I certainly don't miss the heat & chaos, the sheer numbers, the Hollywood feeding frenzy, and that same dude dressed like Wolverine year in and year out, but at the same time, i sure wish i could spend some quality time with my friends who will be hanging at the Top Shelf booth, and the people close to me otherwise. The industry might be in a constant state of unease, but the community of comics is something that very few other entertainment industries can match. Meanwhile, i'll be spending this weekend with my kid Cfunk outside Eugene, Oregon, at the world's biggest hippy festival, The Oregon Country Fair.
Back to ComicCon, there is no dearth of Top Shelf related things-to-do this year. Our booth number is #1721. Here is a list of who will be in attendance, besides our own Top Shelf stalwarts Chris (@chrisstaros) Staros, Leigh (@leighwalton) Walton, Andy (@owly) Runton, and Chris (@chrisross) Ross. And if you're not already, follow Top Shelf on Twitter! @topshelfcomix
• Jeff (@JeffLemire) Lemire will be on hand primping his brand spanking new OGN Underwater Welder. Signing schedule follows below. We'll also have the newly designed and superbly remastered (by Chris Ross) edition of Jeff's raw, powerful debut, Lost Dogs for sale. The Beguiling will be selling original artwork, and Jeff will be selling this rad exclusive bookplate.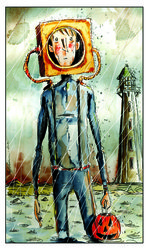 • Ed (@EdPiskor) Piskor will be signing copies of his hot new book Wizzywig. He too will have a sweet print available, what i believe to be an abandoned early concept for the Wizzywig cover.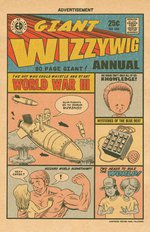 • James Kochalka's long overdue 4th volume of American Elf is out. And we'll be releasing the entire backlist of American Elf as part of our digital program, one year at a time.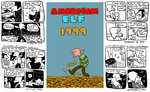 James writes, "I've been drawing my daily diary comic strip since October 1998. I just completed another sketchbook… so I stacked them all up rather dangerously to try and get a perspective on how much I've accomplished so far. That's like 4500 pages of comics."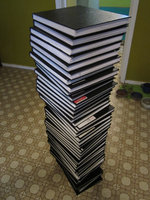 We'll have copies of SuperF*ckers, Johnny Boo, and Dragon Puncher on hand, and James will also have some of his incredibly neat Little Paintings for sale at the show.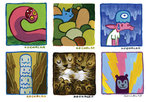 • Joseph (@JosephRemnant) Remnant will be around, signing copies of his gorgeously drawn Pekar book, Cleveland.
• Eddie Campbell makes his return to ComicCon, and, frankly, he's the main reason i personally am bummed i can't attend this year. I love this man. And his latest, The Lovely Horrible Stuff, is just one more testament to his incredible comics storytelling. His magnum opus pseudo-biograohical Alec is also a real life "must read," if you fancy yourself a true comics fan.
• It's a little surreal — and entirely awesome — to consider that our very first hire at Top Shelf, Robert (@robertvenditti) Venditti, was brought on to work in our warehouse doing pack & ship. Now he's a bonafide rock start comics writer! With his bitchin' new run on Valiant's new X-O Manowar, i'd wager he'll be signing comics at a Valiant booth, but i also suspect he'll be slinging copies of Homeland Directive, and Surrogates, with the cats at the Top Shelf booth.
(And if you haven't read it already, go back and read this feature interview with Rob and Tom Spurgeon.)
• Nate Powell will of course be doing his thing, charming the socks off of any passerby who happens by. When he's not on a panel, grabbing a bite to eat, signing copies of Any Empire & Swallow Me Whole, or going to the bathroom, chances are you can find him at the Top Shelf booth most of the show. Full schedule follows.
Oh yeah, the news broke today that Nate will be drawing our forthcoming memoir of Congressman John Lewis! There are a handful of preview mini-comics at the show... grab one if you can!
• Jeffrey Brown — world-reknowned for his Girlfriend Trilogy and the spoof/homage Incredible Change-Bots — will have a new mini-comic which chronicles the making of his first foray into feature film writing, Save The Date, from when producer Jordan Horowitz first emailed him, up to the film getting into the Sundance Film Festival. He'll have a little bit of original art (as will the Scott Eder Gallery at Booth #4515) and hand drawn trading cards, but will mostly be signing Darth Vader and Son.
• Matt (@mattkindt) Kindt will be busy at the show… pretty sure he'll be signing Mind Mgmt with Dark Horse, but also chillin' at the Top Shelf booth, signing copies of this & that and the other thing… all brilliant, of course.
• A little birdie told me that Craig Thompson will be around on Friday only, starting at 10:30 am.… He'll have this wicked beautiful Habibi print on hand, screen printed by Pete McCracken.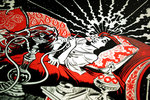 Finally, we also just announced some incredible news on digital releases. Big ups to our "digital guy" Chris Ross for making our digital program nothing less that a resounding success!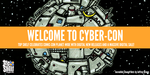 • JEFF LEMIRE (partial) SCHEDULE
- Wednesday, July 11
6:00-9:00 pm
- Thursday, July 12
2:30-4:30 pm
- Friday, July 13
10:00 am-12:00 pm
6:30-7:30 pm Spotlight on Jeff Lemire with Scott Snyder. (Room 5AB)
- Saturday, July 14
10:00 am-12:00 pm
2:00-4:00 pm
- Sunday, July 15
1:30-2:00 pm Top Shelf/Underwater Welder panel (Room 4)
• NATE POWELL SCHEDULE
- Thursday, July 12
3:00-4:00 pm "Graphic Novels: The Bookstore Crowd" panel with Alison Bechdel, Kate Beaton, Brecht Evens, Jennifer and Matt Holm, Jason Shiga. Moderated by Tom Spurgeon. (Room 23ABC)
- Friday, July 13
11:00am-12:00pm Signing at First Second Booth (#1323)
2:00-3:00 pm Nate Powell artist spotlight panel (Room 9)
- Saturday, July 14
1:00-2:00 pm-- Top Shelf panel (Room 4)
2:30-3:00 pm Signing at First Second Booth (#1323)
- Sunday, July 15
10:00 am-12:00 pm Signing at MacKids booth (?!) for Year Of The Beasts. (#1220)
12:15-1:45 pm CBLDF Benefit Rock Art Jam w/ Gabriel Ba and Fabio Moon. (Room 5AB)
• JEFFREY BROWN SCHEDULE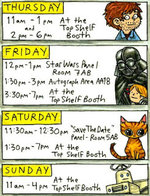 ---
May 16, 2012 / More →
We started with about eight thumbnails from Ed. All of them have different variations of the main character, Kevin, in different situations. The one that we all liked the most was the one with the Macintosh on the cover.
I like going in different directions, trying to discover colors textures and other design elements. Here are some early variations cover that I came up with. Most were rejected, but it's when we got to the spine or we all agreed it was an neat idea. It's funny being a contrary designer, because you end up finding things that later work on later projects (the rough "used" idea I later used with Jeff Lemire's THE UNDERWATER WELDER, and some of the type treatments I'm using on a TOP SECRET PROJECT.
Matt Kindt did a variation using photographs, and we liked parts of the composition when Ed integrated the drawn version. Here's Matt's version: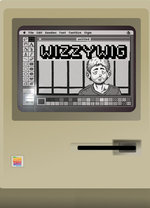 I also did a variation with photographs using the MacPaint window, as well as one that looked like old computer manuals from my childhood (see above). I usually like mocking out the book in 3-D program so I can get a sense of the whole book. Ed liked the rainbow spine, and also wanted to use a green/interlace motif. He later used this on the back cover.
Brett and I wanted the main character to be on the back cover holding the barcode like he's posing for a mug shot. So Ed came up with this: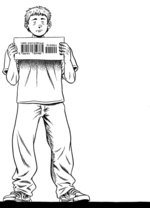 While Brett, Ed, and I were thinking about the back cover, Ed brought up designing the end papers.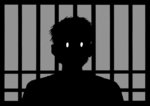 Brett and I thought about the endpapers as being inside of a computer, as though you were opening a computer when you opened the book. I thought it would be interesting to have schematics or a hand-drawn version of a motherboard that was extremely detailed One of the endpapers Ed provided was inverted. This gave me the idea that it would be interesting to print white ink on black paper, reminding me of blueprints. There was a concern that the white ink wouldn't look right on black paper, so we asked the printer to provide samples. The white ink actually made the paper look almost pearlescent.
Ed and I came up with a rough idea of the entire cover spread, with updates on the back that he was noodling on. I starting building variations with Kevin standing in front of the backcover "screen" were the blurbs would go.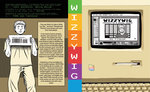 Ed and I tightened the back cover. I refined the spine and his design of the back, including varying the placement of Kevin, creating and sharpening the olive logo, and moving things around.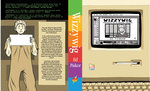 This was the tight rough after the art came to me from Ed. A lot of what I do is take a design I worked on (usually with an author) and prepare it for print—sort of like taking a wrench and tightening the design.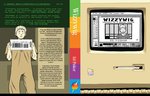 I then worked with Ed to nudge the backcover, tighten up the spine (again!), and to note gloss and deboss. Ed and I were simpatico with what we both felt were important areas to gloss and deboss, and I added a slight screen glare and interlacing to the back cover. Then off to press!
You'll notice on the version below that it seems empty around the outsides—this is because I have to design books that wrap around the boards of the book and tuck under the endpapers. You'll see a mirror image on the keyboards that will fool your eye—it's something you'll never see, but like Steve Jobs' father said, we know it's there.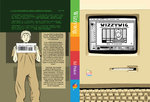 And now it's off to comic book shops, bookstores, ebooks, etc.
Cheers!
—Chris Ross
---
This is great stuff, from a review of Eddie Campbell's Lovely Horrible Stuff, at Publishers Weekly.
"Campbell is one graphic novelist who has the potential—both creative and intellectual—to reach beyond the typical audience and into the wider world of essayists traditionally inhabited by the likes of Bill Bryson or Christopher Hitchens. Coupled with personable artwork that often seems like it's torn straight out of a sketchbook, Campbell's erudition comes off as comforting and familiar, with a conversational presentation of heady topics that brings it all down to earth."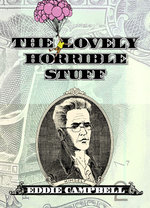 ---
In the current issue of the New York Times Book Review, Neil Gaiman gives Eddie Campbell big love for Alec and From Hell.
NYTBR: "What's the best comic book you've ever read? Graphic novel?"
GAIMAN: "Ow. That's hard. I think I love Eddie Campbell's ALEC: The Years Have Pants best of everything, but it's a hard call."
Um, yeah... that's pretty cool.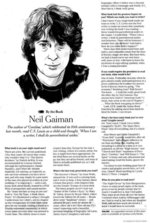 • And this just in! Jennifer Hayden Art on a T-Shirt!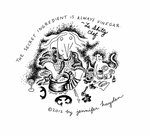 FROM JENNIFER HERSELF:
Today Comic Strip Tees introduced a t-shirt with my comic on it! This site just launched and offers a comic by a different artist each day, available on t-shirts you can buy for the next seven days... So you've only got a week to order mine! Oh my God! Available in classic black-on-white.
Last weekend I got out of the house to go to the Museum of Cartoon and Comic Arts Festival in Manhattan, where I got a chance to speak on a panel about memoir, but otherwise I've been pretty much under a rock. I'm on page 220 of my graphic novel, with 117 more to go, and I'm posting my monthly webcomic S'CRAPBOOK at Trip City, and my daily diary comic RUSHES (new this year) on its own blog. Today RUSHES was spotlighted in the "Go, Look" column at Comics Reporter.
And just this month, Underwire got this nice review.
Feel free to drop by my blog if you want to follow my adventures. And thank the Goddess for my friends!
All the best,
Jennifer
---
---
Stumptown Comics Fest and MoCCA are both this weekend, and Top Shelf will be representing at BOTH! Come see us if you can. Jeff Lemire and Nate Powell will be guests of the show at Stumtptown. I'm stoked to have these cats gracing us with their presence right here in my hometown. (My 7-year old son Carter — a budding capitalist — will also be present here in Portland, selling action figures from his collection at our booth as well. Good stuff, too!)
If you can't make it to Portland or New York, it so happens that we're having a bitchin' digital comics sale across multiple platforms too… so don't gimme no excuses, come get your Top Shelf on!
Oh, and David Chelsea [one of comics' foremost formalists and an outright excellent cartoonist] will be at Stumptown as well. Here is a link to his Stumptown Preview 2012.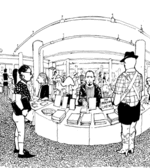 If you want to check out just how smart and cool his comics are, buy his Top Shelf book, 24 x 2!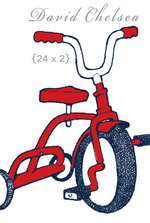 ---
Hi kids! Bartender Brett here... it's been pretty crazy around these parts. A $15 part on one of my toilets sprang a leak on Monday, and when i got home from a day of working on the Veeps movie score with our sound designer, Drew, and my collaborators Mike and Wayne, i found my basement flooded, and upwards of $30,000 of damage done to my house. Whoo hoo! That said, besides the (fairly major) disruption, no one was hurt, and none of my vast libraries of books and movies, or computer or widescreen HD tv or anything else was damaged. Only stuff that needs replaced are structural: floors, walls, ceilings, paint etc.
• Moving right along. As our Director of Digital Programming Chris Ross readies himself for his nuptials this weekend, let me show off a terrific collaboration between him, Jeff Lemire and myself. I'm kind of a nut-job as an art director, and when the time seems appropriate, i like to see some funky designs. Case in point, something as minor as the indicia page (where all the fine-print credits and copyright information goes) for Jeff's forthcoming graphic novel, Underwater Welder. I wasn't happy with a straight-up version, given Chris Ross' otherwise fancy book design, so i asked Jeff to whip up some illustrations of bubbles and water ripples.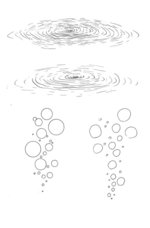 After a little back & forth with Mr. Ross this is the result. Sweet. (And wait until y'all read the book! It's outstanding.)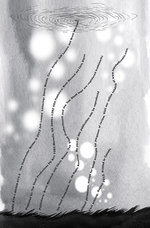 • Meanwhile, former Top Shelf intern and force of nature, Hazel Newlevant is rocking her (metaphorical) balls off at SVA this year. Check THIS shit out!...
Announcing the release of INK Spring 2012 issue
Founded and edited by cartooning students at the School of Visual Arts
Bringing SVA's comics community to the forefront of digital comics!
New York, NY– April 12, 2012 – INK, an entirely student-run digital comics magazine, is proud to present you with our Spring 2012 issue, now available online and on all iOS devices (iPad, iPhone, iPod Touch). The magazine has been designed for the new iPad's high resolution Retina display, allowing the content within INK to come to life on the screen. Published by the cartooning students at the School of Visual Arts, INK has established itself as a place for emerging artists to showcase their work and connect with the SVA comics community at large.
The magazine has placed itself at the forefront of the comics industry by embracing digital publishing and new technologies. The current issue features a selection of work by SVA students and alumni, along with interviews with Christopher Hastings (Dr. McNinja), Drew Friedman (Any Similarity to Persons Living or Dead is Purely Coincidental), and an article focusing on WFMU's Lowest Common Denominator magazine.
Follow us on Twitter: @SVA_INK, or on Facebook: http://facebook.com/svaink
---
April 11, 2012 / More →
Yikes, it's been a while, eh? O.k., true believers, settle up to the bar... lots to catch up on.
• Some reviews of Ed Piskor's (older, self-published) first couple issues of Wizzywig, which we'll be collecting this Summer. Keep in mind, these are old reviews for only a small fraction of the compete story. This book is gonna blow your minds, kiddies!
From, the Totally Rad Show.

From iFanboy.

• Here is a sweet sweet process blog by our old friend and comics brain Matt Madden. After almost 15 years at this gig, and lot's of wonderful memories, to this day editing the Top Shelf anthology was my favorite part of the job.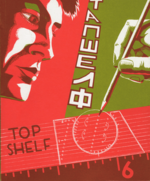 • Emerald City Con was this last weekend, and it was a blast. Kudos to Jim on the crew for another great show. Best part of the show for me was seeing Tom Spurgeon, from the Comics Reporter, who was looking extremely dapper. Plus, he did the best recap of the show to date here.
• Um, fuck yeah!

Oh, and speaking of Jeffrey Brown, i was digging through some old files i had set aside for this very blog, and here are three terrific promotional illustrations Jeff had done for his awesome Incredible Change-Bots books. You know, just because they're cool as hell.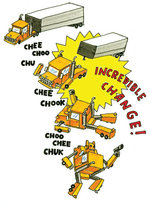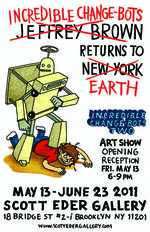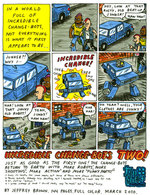 • Nate Powell continues to be one of the hardest working men in comics i've ever known... and he's a new dad! He has a solo exhibit of comic art called CROSS SECTIONS that's going up this week at the Historic Arkansas Museum in Little Rock-- the opening reception is Friday, April 13th from 5-8pm. 53 pieces are represented from 1998-2012, with focus on the graphic novel work of the last five years. All pieces are for sale, as are the books of course, and the show will be up until June. Here's the Facebook event page. And his blog-post about the same.
On Saturday, April 14th from 12-2pm, he'll be signing at The Comic Book Store (9307 Treasure Hill Rd.) in Little Rock, which marks 20 years since they provided shelf space for his very first published comic!
• How cool is it that Chris Staros is now a professor!
• Finally, boy oh boy do i wish i could attend any of these stops on the Caravan of Comics, a U.S. tour by a super-talented gaggle of Aussie cartoonists, including Ben Hutchings, Gregory Mackay, Mandy Ord (all whose work i've been reading and enjoying for over a decade) and Pat Grant, whose book Blue we just helped release in North America.
April-May 2012. New York, Vermont, Toronto, Chicago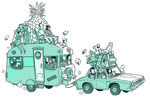 In April-May of this year a group of Australian comic creators are coming together for a tour of North-Eastern USA and Canada. Encompassing the Museum of Comic and Cartoon Art (MoCCA) in New York, the Toronto Comics Festival (TCAF), the Centre for Cartoon Studies, in Vermont and Quimby's Bookstore in Chicago
Nothing like this has been attempted before by a group of Australian cartoonists, and it could be the furthest a group of cartoonists has ever travelled.

---
I'm very sad to learn that our friend — and champion of the comics medium — Kristiina Kolehmainen has passed away.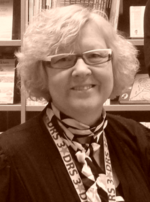 Bart Beaty sums up at Comics Reporter.
I just told Staros, and he succinctly mentioned that the "Swedish SPX lost its mom." I've only been to Stockholm twice for this event, but i can say that in those short years Kristiina really did feel like family. She will be missed.
I can only hope that her shoes can be filled in some capacity, so that the festival can continue. The Swedish SPX has a similar vitality that our own SPX had back on the late 90s.
---
How awesome is this wicked cool cover for Alex Robinson's forthcoming digital release, Lower Regions: Defense of the West Gate? Color painting by my pal Steven MnMoorn.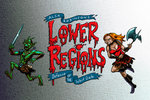 • Meanwhile, here's a new Kickstarter campaign worth your time, Comic Book Independents: Unedited Artist Interviews. Chris Brandt made a terrific comics documentary a few years back, and with this project, he wants to release a bunch of the lengthy author interviews uncut.

---
The great Nate Powell is drawing and coloring a forthcoming issue of Jeff Lemire's Sweet Tooth... and he's got a mini process blog on it over at Seemy Brother Dance.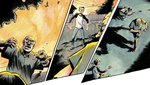 • The lovely wonderful Renee French is interviewed with aplomb by Mike Dawes on the recent Comics Journal podcast. Great stuff... nipples... boners... how can you go wrong! Oh, and they talk about The Ticking.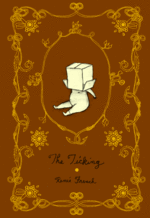 ---
---
Totally stoked! After a quiet Winter ToP Shelf is ready to rock out some choice new OGNs. (Original graphic novels.) Eddie Campbell's outstanding Lovely Horrible Stuff.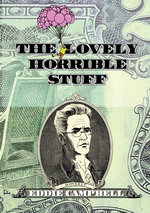 Next up, Ed Piskor's terrific Wizzywig.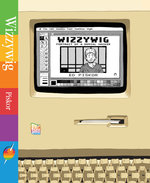 And rising star Jeff Lemire's long awaited Underwater Welder.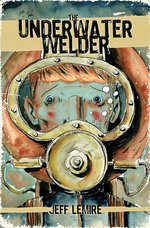 • And here's a Kickstarter campaign worth supporting: Paul McCreery's new comic Dwayne's Super. I've seen much of this and it's excellent.

---
---
I know a cool game!… let's play How Many Top Shelf Books Can You Spot in this article "Pray For Rain: Perfecting the Parka Look," in the new GQ magazine. First person to send a correct answer to me via Twitter or email wins, um… any in-print graphic novel in our catalog.


This, by the way, is none other that Portland's own Bride City Comics in the Mississippi neighborhood. Portland has lots of great shops, but for whatever reason this small store sells more Top Shelf books that the rest combined. Worth checking out if you find yourself in the neighborhood.
• Chris Elipoulos too is featured in a fancy mainstream magazine, Saveur, in an article titled "Hungry Heroes" by Helen Rosner.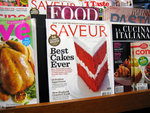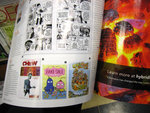 Chris also had this recipe for fried smelt published in Saveur.


• Dark Horse editor Diana Schutz's 'Manara Library' volumes are flat-out gorgeous. Nicely done, Diana!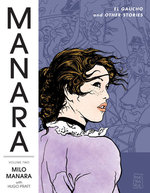 • New art by Gregory Benton.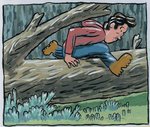 ---