April 20, 2012
Hi kids! Bartender Brett here... it's been pretty crazy around these parts. A $15 part on one of my toilets sprang a leak on Monday, and when i got home from a day of working on the Veeps movie score with our sound designer, Drew, and my collaborators Mike and Wayne, i found my basement flooded, and upwards of $30,000 of damage done to my house. Whoo hoo! That said, besides the (fairly major) disruption, no one was hurt, and none of my vast libraries of books and movies, or computer or widescreen HD tv or anything else was damaged. Only stuff that needs replaced are structural: floors, walls, ceilings, paint etc.
• Moving right along. As our Director of Digital Programming Chris Ross readies himself for his nuptials this weekend, let me show off a terrific collaboration between him, Jeff Lemire and myself. I'm kind of a nut-job as an art director, and when the time seems appropriate, i like to see some funky designs. Case in point, something as minor as the indicia page (where all the fine-print credits and copyright information goes) for Jeff's forthcoming graphic novel, Underwater Welder. I wasn't happy with a straight-up version, given Chris Ross' otherwise fancy book design, so i asked Jeff to whip up some illustrations of bubbles and water ripples.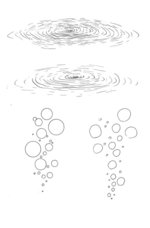 After a little back & forth with Mr. Ross this is the result. Sweet. (And wait until y'all read the book! It's outstanding.)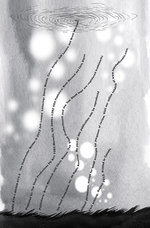 • Meanwhile, former Top Shelf intern and force of nature, Hazel Newlevant is rocking her (metaphorical) balls off at SVA this year. Check THIS shit out!...
Announcing the release of INK Spring 2012 issue
Founded and edited by cartooning students at the School of Visual Arts
Bringing SVA's comics community to the forefront of digital comics!
New York, NY– April 12, 2012 – INK, an entirely student-run digital comics magazine, is proud to present you with our Spring 2012 issue, now available online and on all iOS devices (iPad, iPhone, iPod Touch). The magazine has been designed for the new iPad's high resolution Retina display, allowing the content within INK to come to life on the screen. Published by the cartooning students at the School of Visual Arts, INK has established itself as a place for emerging artists to showcase their work and connect with the SVA comics community at large.
The magazine has placed itself at the forefront of the comics industry by embracing digital publishing and new technologies. The current issue features a selection of work by SVA students and alumni, along with interviews with Christopher Hastings (Dr. McNinja), Drew Friedman (Any Similarity to Persons Living or Dead is Purely Coincidental), and an article focusing on WFMU's Lowest Common Denominator magazine.
Follow us on Twitter: @SVA_INK, or on Facebook: http://facebook.com/svaink