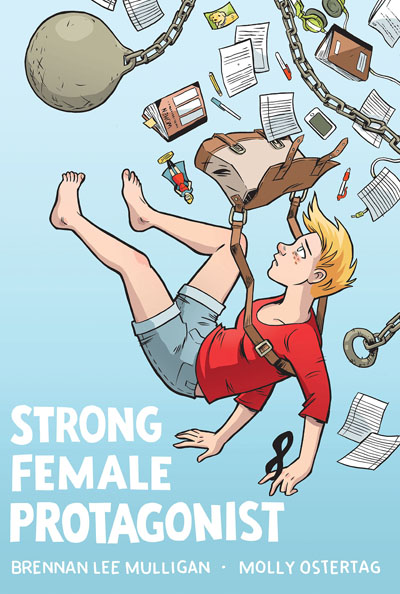 One of Comic Book Resources' Best Books of the Year!
"Strong Female Protagonist... bring[s] new questions about vigilantism, justice, and heroics to the field, standing alongside stories like Watchmen and Soon I Will Be Invincible in the canon of witty, thoughtful commentaries on superheroism that manage to be, at the same time, extremely satisfying as superhero comics." — Cory Doctorow, Boing Boing
"Bold and interesting... equal parts dramatic and comedic." — Entertainment Weekly
"Fascinatingly complex... Mulligan's pitch-perfect, often hilarious, sometimes heartrending dialogue is matched by Ostertag's beautifully expressive art." — Foreword Reviews
With superstrength and invulnerability, Alison Green used to be one of the most powerful superheroes around. Fighting crime with other teenagers under the alter ego Mega Girl was fun until an encounter with Menace, her mind reading arch enemy. He showed her evidence of a sinister conspiracy, and suddenly battling giant robots didn't seem so important.
Now Alison is going to college and trying to find ways to help the world while still getting to class on time. It's impossible to escape the past, however, and everyone has their own idea of what it means to be a hero. -- a 220-page softcover graphic novel with french flaps and black and white interiors (with some full color interior artwork as well), 6"x 9"
NEW PRINTING PUBLISHED JANUARY 2016!
Reviews
---
Related Titles