Brennan Lee Mulligan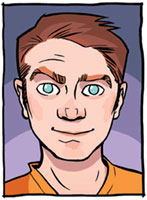 Brennan Lee Mulligan lives in Los Angeles, California next to a big palm tree, where in addition to writing Strong Female Protagonist he teaches and performs at the Upright Citizens Brigade Theater. He has written for Netflix, College Humor, and Above Average, and recently created and starred in an original pilot for New Form entitled Fallen for You. He also voiced Tyler Locke in the AudioComics production of Locke & Key.
Reviews & Interviews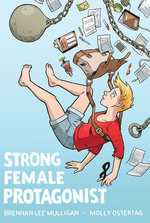 by Brennan Lee Mulligan and Molly Ostertag
One of Comic Book Resources' Best Books of the Year!
"Strong Female Protagonist... bring[s] new questions about vigilantism, justice, and heroics to the field, standing alongside stories like Watchmen and Soon I Will Be Invincible in the canon of witty, thoughtful commentaries on superheroism …
$19.95 (US)
$9.99 (US) DIGITAL
Details
ISBN 978-0-692-24618-4 - Diamond: JUN148321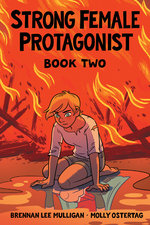 by Brennan Lee Mulligan and Molly Ostertag
"What could be a gimmicky setup rises far beyond cliché, bringing new questions about vigilantism, justice, and heroics to the field ... Humor is hard to get right, but humor with a serious message is even harder. Mulligan and Ostertag's creation strikes just the right balance. It's super." — …
$24.99 (US)
$9.99 (US) DIGITAL
Details
ISBN 978-0-692-90610-1 - Diamond: MAR180560