Molly Ostertag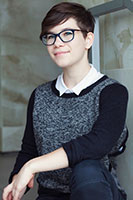 Molly Ostertag is a native New Yorker and SVA graduate currently living in Los Angeles. Besides being the artist of Strong Female Protagonist, she also drew The Witch Boy (Scholastic), Castoffs 1-4 (Lion Forge), and Shattered Warrior (First Second). She works at Disney Animation and has a tiny, perfect cat.
Reviews & Interviews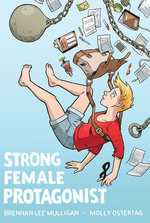 by Brennan Lee Mulligan and Molly Ostertag
One of Comic Book Resources' Best Books of the Year!
"Strong Female Protagonist... bring[s] new questions about vigilantism, justice, and heroics to the field, standing alongside stories like Watchmen and Soon I Will Be Invincible in the canon of witty, thoughtful commentaries on superheroism …
$19.95 (US)
$9.99 (US) DIGITAL
Details
ISBN 978-0-692-24618-4 - Diamond: JUN148321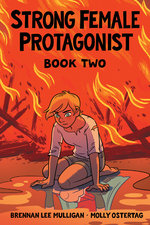 by Brennan Lee Mulligan and Molly Ostertag
"What could be a gimmicky setup rises far beyond cliché, bringing new questions about vigilantism, justice, and heroics to the field ... Humor is hard to get right, but humor with a serious message is even harder. Mulligan and Ostertag's creation strikes just the right balance. It's super." — …
$24.99 (US)
$9.99 (US) DIGITAL
Details
ISBN 978-0-692-90610-1 - Diamond: MAR180560