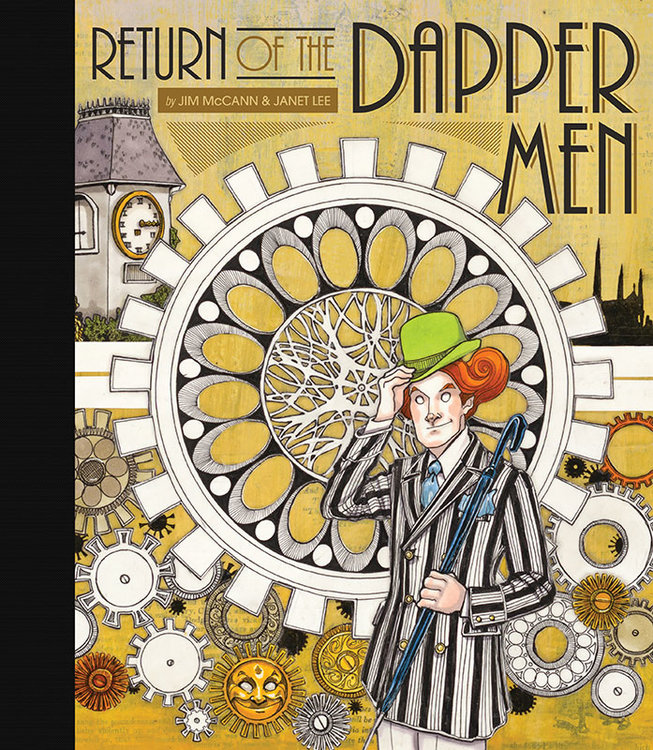 Winner of the Eisner Award for Best Graphic Novel!
"Return of the Dapper Men is a transformational experience... be prepared to take a fantastic journey." — from the introduction by Tim Gunn
"The writing is lyrical and reads like a forgotten fairy tale... The artwork is often stunning." — The New York Times
"It's an instant classic, combining steampunk, science fiction and fantasy with an impeccable fashion sense." — USA Today
"This book is everything the hype promised it would be… a mind-opening, eye-shutting book that sings to your dreams and dreams of your songs." — Comic Book Resources
"Arresting layouts give the book an ethereal, timeless quality and turn each page into a frame-worthy work of art. A true dazzler that speaks on multiple levels for both child and adult readers, and one that gets richer with each read." — Booklist (starred review)
"Magnificent... the lush artwork is easy to get lost in, and the fantastical setting and atmosphere create a unique background for a timeless parable about time." — Publishers Weekly (starred review)
Top Shelf's new Deluxe Edition collects ALL previous bonus content, plus new art & commentary.
Welcome to Anorev, a land where time has no meaning. Robots work and children play, but the play is no fun and the work is no use. A curious boy named Ayden and his robot friend Zoe know that something's missing, but they can't imagine what it might be… until 314 identical men in green bowler hats fall from the sky. At last, our heroes have a chance to discover what happened to their world, what might start the clocks back up again, and what tomorrow really means. Blending clockwork whimsy with majestic art-nouveau visuals, Jim McCann and Janet Lee present a hand-crafted fairy tale that feels both familiar and entirely new. -- a full-color deluxe hardcover graphic novel with bonus material, 9.75" x 11.25" (portrait), 144 pages