Janet Lee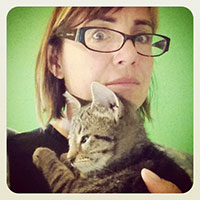 Born in Palo Alto and raised in Nashville, award-winning, New-York-Times-bestselling illustrator Janet Lee is best known for her decoupage art technique. Self-taught, Lee has been drawing comics since she was old enough to hold a pencil. After working for more than a decade at the business end of publishing, Lee received her big break with the publication of Return of the Dapper Men. Since then, she has illustrated close to a dozen different books and anthologies. Lee still lives and works in Nashville, in a house filled with one husband, one son, two dogs, and four very bad cats.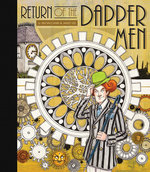 by Jim McCann and Janet Lee
Winner of the Eisner Award for Best Graphic Novel!
"Return of the Dapper Men is a transformational experience... be prepared to take a fantastic journey." — from the introduction by Tim Gunn
"The writing is lyrical and reads like a forgotten fairy tale... The artwork is often stunning." …
$34.99 (US)
$12.99 (US) DIGITAL
Details
ISBN 978-1-60309-413-9 - Diamond: APR170638