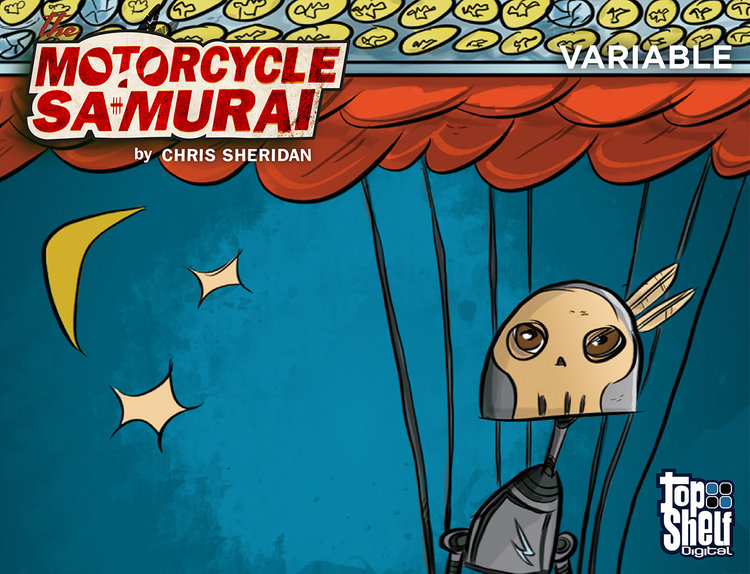 Who is this masked woman? Who is The White Bolt? Who is THE MOTORCYCLE SAMURAI?
Praised as "whimsical and dramatic" by ComicsAlliance, Chris Sheridan brings us a San Diego Comic-Con Special Release of MOTORCYCLE SAMURAI: VARIABLE. In a post-future desert setting, we get the true tale* and origin of the infamous White Bolt, and she never** misses!
WITH SPECIAL VARIANT COVERS RELEASED FOR SAN DIEGO!
—An 82-page Top Shelf digital exclusive
* Not a true story.
** Sometimes.
---
Related Titles