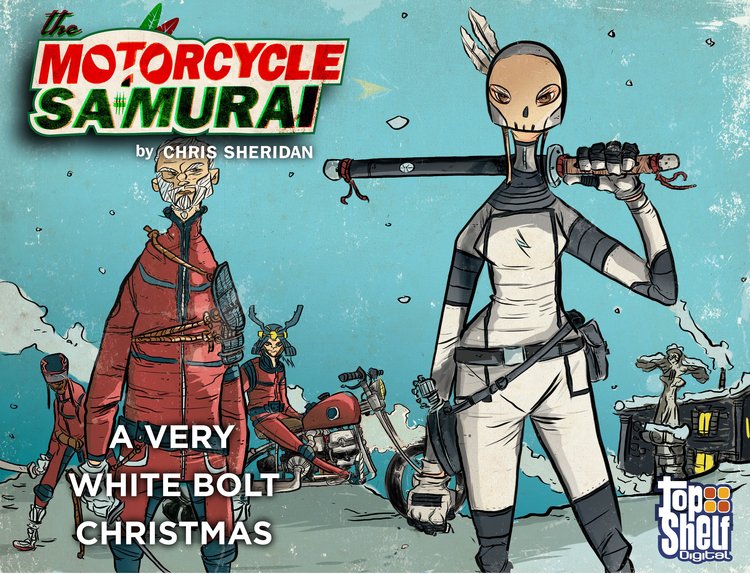 On one dark and blustery night, the townspeople of Nowhere, nestled all snug in their beds, dream of soft fluffy things wrapped in bows. In this strange land, The Stranger, dressed all in red, comes calling with eight tiny minions in tow, The Stranger swoops to the rooftops, and readies to descend down the stove-pipes.
But White Bolt, awake and at the ready, is perched to say, 'Howdy'.
In the vein as the holiday specials of childhood, Chris Sheridan, Top Shelf, and ComiXology bring you this amazing Guided View Native title just in time for a long winter's solstice in the high desert.
-- A 64-page Top Shelf digital exclusive!
---
Related Titles