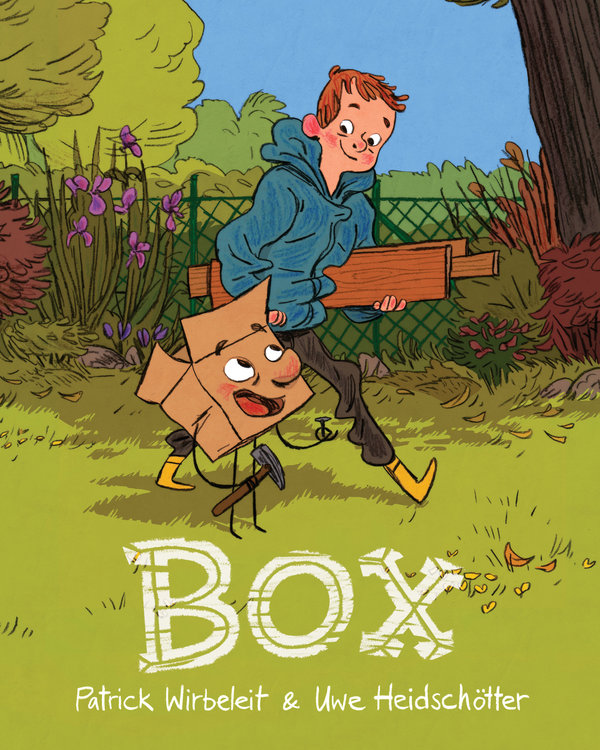 Winner of the Leipzig Reading Compass Award!
"Charmingly illustrated, engaging and funny. Whisks you away on an enchanting adventure and leaves you pining for more." — Suzanne Lang, author of the New York Times Bestseller Grumpy Monkey
"A book about a boy and a box as buds? Brilliant!" — Patrick Jennings, author of Guinea Dog
"This book is BEAUTIFUL. I love it. Great concept, great world, great relationship between the boy and the box. A very fine piece of work!" — Andy Stanton, author of Mr. Gum
Every kid knows a cardboard box can be magic. But what if it could talk? This funny and fast-paced graphic novel celebrates friendship and the fun of building new things.
Matthew likes to build things. And invent things. So finding a box sitting in front of his house one day is a real stroke of luck. But he has to pinch himself when it suddenly starts talking. A living toolbox! Even better, Box loves to invent things too, so the two become fast friends. But where did Box come from, and how did he get to be so magical? When his secret comes out and accidentally leaves Matthew's parents frozen, the two friends will have to race to find the answers and save the day. -- a 72-page, full-color softcover graphic novel with 3" French flaps, 6" x 9"