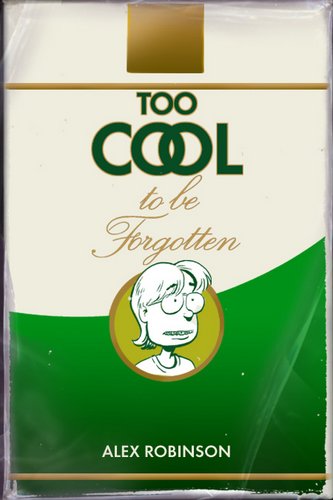 ONE OF AMAZON.COM'S TOP 10 GRAPHIC NOVELS OF THE YEAR!
WINNER OF THE HARVEY AWARD FOR BEST ORIGINAL GRAPHIC NOVEL!
Selected for the Texas Library Association's Maverick Graphic Novel Reading List!

"My favorite comic of the year." --Jeff Smith, creator of Bone
"This is Alex Robinson's best book, and one of the rare comics not written by Stan Lee to perfectly capture the tragedy and triumph of being a teenager. Totally recommended." --Brian K. Vaughan, author of Y: The Last Man, Ex Machina, and Saga
"With this slim volume, Robinson cements his reputation as a master cartoonist." --Publishers Weekly
"Touching and funny ... By the story's end, wish fulfillment has become something much more challenging and, frankly, beautiful. There's a lot going on in this little book." --Cory Doctorow, Boing Boing
Andy Wicks is a forty-something father of two who's tried everything to quit smoking -- from going cold turkey, to the latest patches and nicotine chewing gums -- so he figures he'll give this hypnosis thing a try. What's the worst that could happen? Unfortunately, Andy gets dealt a fate worse than death -- high school! Transported back to 1985, Andy returns to his formative years as a gangly, awkward teenager. Is he doomed to relive the mistakes of his past, or has he been given a second chance to get things right? One thing's for sure: this time he's going to ask out that girl from math class... Presented as a gorgeously formatted hardcover graphic novel. -- 128-page, hardcover graphic novel, 5 1/2" x 7 1/2"
Reviews
---
Related Titles