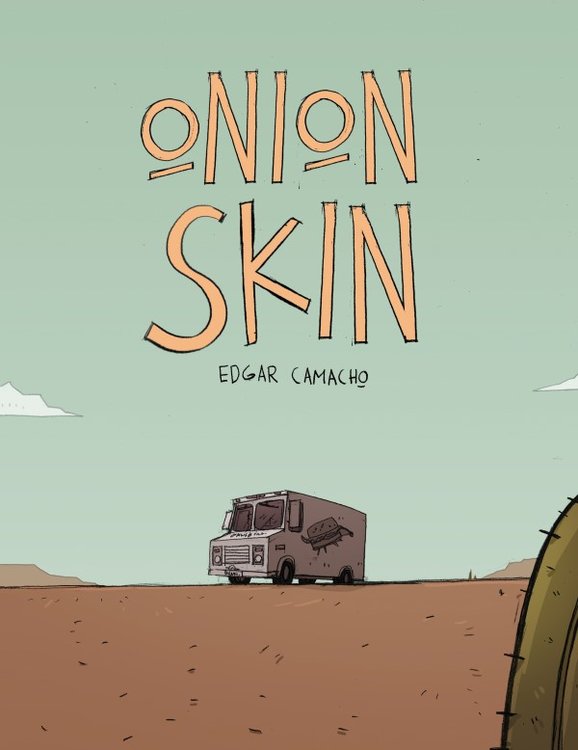 "A visual feast of art so energetic that it constantly breaks through and beyond the panel borders, in a brilliant, saturated palette and stylized, angular figures... quite the toothsome thrill ride." — Booklist
"Onion Skin earned the first National Young Graphic Novel Award for its ample narrative strengths, its technical achievement, the deft eloquence of its color, and the rigor of its drawing, making Edgar Camacho one of the most promising figures in Mexican comics." — Jorge Solís Arenazas, Fondo Editorial Tierra Adentro
"A stimulating jolt! Despite its breezy visual style, the book wrangles a great narrative whose richness comes from its elliptical storytelling... Onion Skin represents a new generation forging a new concept for the graphic novel, where stories can arise from everyday life and not pretend to imitate North American or Japanese styles." — El Ojo de Uk
Discover a bright new star of Mexican comics in this romantic and thrilling tale, stuffed with adventure and delicious food.
Winner of Mexico's first ever National Young Graphic Novel Award!
Rolando's job was crushing his soul... and then it crushed his hand. Now he can barely get out of the house, marathoning TV and struggling to find meaning. Nera is a restless spirit who loves to taste everything life can offer, but sleeps in a broken-down food truck and can't see a way to make her dreams come true. When their paths cross at a raucous rock show, the magical night seems to last forever. Together they throw caution to the wind, fix up the truck, and hit the road for a wild adventure of biker gangs, secret herbs, mystical visions, and endless possibilities. But have they truly found the spice of life? Or has Rolando bitten off more than he can chew?
Onion Skin became a sensation in its native land for its twisty narrative, captivating characters, thrilling action, and delicious artwork. Now making his English-language debut, Edgar Camacho serves up a romantic feast that will leave readers with full hearts and full bellies. -- a 160-page, full-color softcover graphic novel with 3" French flaps (6.5" x 8.5")
Coming May 2021!
Reviews
---
Related Titles