Edgar Camacho
Edgar Camacho is a cartoonist who was born in 1989 in Metepec, Mexico.
He has received multiple comic and illustration awards in his homeland (including the SecuenciArte prize for Summon's Alley and Mexico's first National Young Graphic Novel Award for Onion Skin), and also built a devoted fanbase with his webcomic series Tiras sin Sentido ("Senseless Strips").
Reviews & Interviews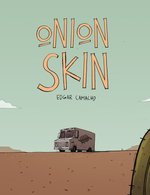 "A visual feast of art so energetic that it constantly breaks through and beyond the panel borders, in a brilliant, saturated palette and stylized, angular figures... quite the toothsome thrill ride." — Booklist
"Onion Skin earned the first National Young Graphic Novel Award for its ample …
$14.99 (US)
Details
ISBN 978-1-60309-489-4 - Diamond: DEC200435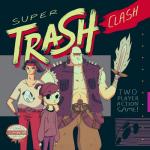 Nostalgia for the world's worst video game brings a girl back to her childhood in an action-packed indie graphic novel about friendship, family, and three-hit combos.
It's an age-old story: for her birthday, Dul wanted the hottest new video game, but her mom accidentally bought her Super …
$14.99 (US)
Details
ISBN 978-1-60309-516-7