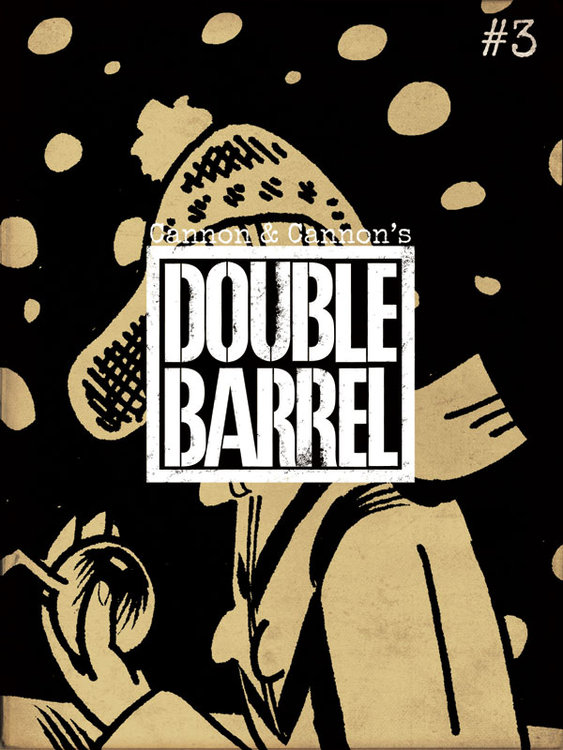 Mamas, hide your babies, 'cause the Cannons are back and firing on all cylinders!
Double Barrel #3 is an incredible 116 pages of action, drama, and comic-book passion. Zander Cannon descends to the sixth chapter of Heck and finds it full of WRATH -- and some long-repressed memories! Kevin Cannon presents a huge chunk (over 50 pages) of Crater XV -- the plot threads are multiplying like rabbits, as we're starting to see just how huge a mess Army Shanks has gotten himself into...
Meanwhile both Cannons contribute a pile of bonus content, including Kevin's "Penny from the Front," Zander's hilarious "Master of Feng Shui," more True Tales of Jin (age 4), and a great essay from Zander about the storytelling masterclass that is Star Wars.
More fun than a barrel of monkeys? Of course it is -- it's Double Barrel!
A DIGITAL EXCLUSIVE!
The DRM-free eBook option lets you directly download this book in PDF, CBZ, and ePub formats.
---
Related Titles