September 22, 2014
The epic, astounding, spectacular Top Shelf $3 Sale is winding down. Here's another Hidden Gem for your perusal. Actually, it's three books that comprise Steve Lafler's mind-bending Bughouse Trilogy. That's three books (Bughouse, Baja, and Scalawag) which normally retail for $38, and they can be yours for a mere $9, plus shipping.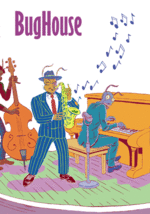 I met Steve very early on in my publishing career, and he's become a very dear friend. (He even put up myself, my kid, my sister and my niece at his pad in Oaxaca, Mexico a few years back! Muchas gracias, el Steveo!)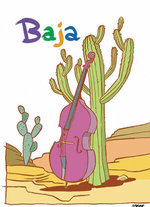 The Bughouse Trilogy covers lots of ground, including Bee Bop Jazz, addiction, psychedelic tripping, and the creative process... this is the stuff of Life!