---
Jen Vaughn gives James Kochalka a BIG HUG!! Here's her appreciation for James, on his being named the first ever Vermont Cartoonist Laureate, by way of the Center for Cartoon Studies.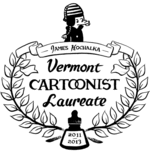 ---
Eric Skillman is posting some of his favorite panels/lines/drawings/etc from his forthcoming graphic novel Liar's Kiss (drawn by Jhomar Soriano), set to run every Monday, Wednesday, Friday through to MoCCA on April 9.
This is such a kick-ass book!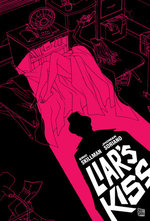 ---
January 19, 2011 / More →
Check it!...
GRAPHIC RADICALS: 30 Years of World War 3 Illustrated
December 7, 2010 to February 5, 2011
at EXIT ART
475 Tenth Avenue (at 36th Street), New York, NY 10018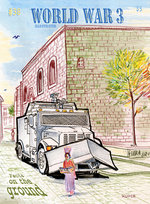 Graphic Radicals is a 30th anniversary retrospective of World War 3 Illustrated, an independently published political comic magazine founded in 1980 by artists Seth Tobocman and Peter Kuper. Comprised of original comics, drawings and paintings, posters, commissioned murals, documentary film, animation and a complete set of issues, Graphic Radicals is the largest World War 3 exhibition to date. New York Times review here.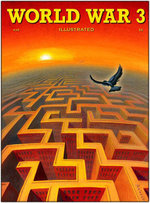 In conjunction with the show there are several events:
Friday, January 21 / 7-9pm
With artist talks by Peter Kuper, Fly, Susan Simensky Bietile and Friends Of Brad Will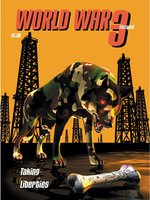 Wednesday, January 26 / 7-9pm
With artists talks by Sabrina Jones, Kevin Pyle and Milk Not Jails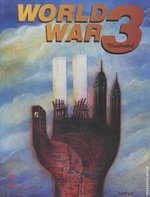 Closing Party,
Friday, February 4th / 7-9pm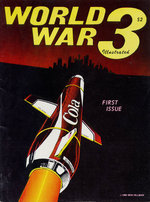 EXIT ART 475 Tenth Avenue (at 36th Street), New York, NY 10018
212-966-7745 / A, C, E to 34th Street / Penn Station
Open Tue.–Thu., 10am–6pm; Fri., 10am–8pm; and Sat., 12–6pm.
[Note from the bartender. If you're not familiar with WW3 co-founder Peter Kuper's bracing work, it truly is what is called "important." Not only is it ideologically challenging, but it's gorgeous to boot. We published Peter's one and only monograph, Speechless, about a decade ago, and it is still a masterpiece to this day.]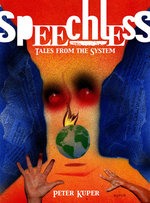 ---
Ummm, wow.

• Oh, how i do love interns. Current one MarieLaure Cros (aka Malo), is a real Parisian gem. In addition to repping some of Frances finest cartoonists for English Language translations, and occasionally working over at Floating World Comics, she finds time to work for Top Shelf. Here, she took the massive pile of loot i brought home and enjoyed from APE a few months back, and systematically entered names and contact data for me. Merci beaucoup, Malo.
Would that i had time to write full reviews. Alas. I don't. That said, if you find it here, it has my tacit endorsement, and i recommend you seek it out.
BABA YAGA & THE WOLF, published by Koyama Press
By Marek Golek (story + Art) & Pat Shewchuk (Art Elements) Together known as Tin Can Forest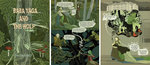 I WANT YOU, by Lisa Hanawalt, published by Pigeon Press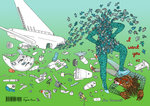 THE LAST CHANCE KIDS by Pacolli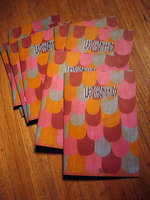 YES, LET'S, by Galen Goodwin Longstreth (story) & Maris Wicks (art), published by Tugboat Press.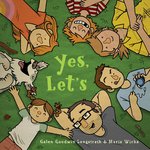 OGNER STUMP, by Andrew Goldfarb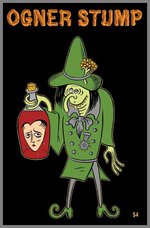 THB: COMIC FROM MARS, by Paul Pope, published by AdHouse Books
THE DREAMING SEA & VIETNAM, 2010 & A VISIT TO LAOS, by Tammy Stellanova

TIGERS ON THE PROWL & THE OLD RED TRUCK, by Scott Morse
DIARY COMICS, by Dustin Harbin, published by Koyama Press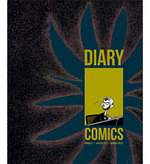 TRIGGER 2, by Mike Bertino, published by Revival House Press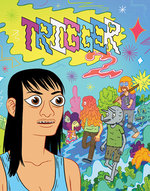 EVERYTHING UNSEEN, Drew Beckmeyer, published by Revival House Press

ELF WORLD, edited by Francois Vigneault, published by Family Style. Cover by Sammy Harkham. Contributors include: Grant Reynolds, Alec Longstreth, Ben Costa & J.R . Parks, David Enos, Jane Samborski, Dash Shaw, Eve Englezos, Josh Moutray.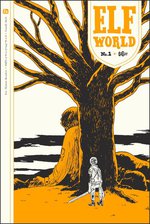 THE LONELY BEAR, by Roman Muradov

DOPPELGANGER, Tom NEELY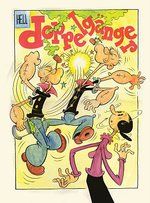 LIVING THINGS, by Lizzy Stewart, published by Little Otsu [This was actually picked up at Craft Wonderland just before Christmas]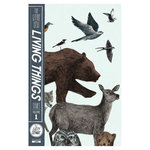 The following are creators and websites gleaned from our very useful friends, business cards and promotional postcards. (To all the naysayers who say print serves no purpose, i beg to differ.) Click, browse, and enjoy.
---
Oooh, neat! Dylan (Sparkplug) Williams and comics scholar Lisa Magnum are spreading the word about the comics class they're teaching (hopefully!) as part of the Independent Publishing Resource Center (IPRC) Certificate Program. The enrollment is a couple shy of what they'd like to see, so snap to it, Portlanders... what are you waiting for?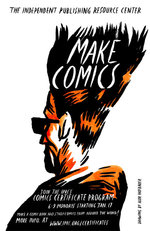 • Oh, and make sure to check out our new Top Shelf Tribune, written by our own Leigh Walton and designed by long-time friend of Top Shelf, Carlos Hernandez Fisher. It's chock full of comics goodness.
---
January 5, 2011 / More →
blogs about lettering for Alan Moore's League of Extraordinary Gentlemen: 1969.
• Our friend, and fellow member of the International Comics Cognoscenti, John Weeks is making comics again! Check out his site Quick Draw!
• Hermes Press is known for producing monographs on various illustrators, and Golden & Silver Age comics artists. They choose pretty damn good stuff to put out, and while their heart is in the right place, boy could they use an art director. Most of their releases have perfunctory design at best, and occasionally, just poor reproduction. Thankfully such is not the case with the recent John Buscema: Michelangelo of Comics. To the benefit of us all, the author of this book, Brian Peck, also designed it, and i'm happy to say this is one of the bitchinist classic comics art monographs to come out in a long while. I've long been a huge Buscema fan, and this books hits the mark from cover to cover. A perfect combination of content and form. Good on Mr. Peck, and good on Hermes Press for an exquisite publication. If you like vintage comics art, and just fine draftsmanship in general, this book comes highly recommended. I haven't seen it at any local comics shops, so order it direct from the publisher.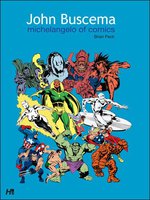 ---
January 3, 2011 / More →
I just received this delightful holiday greeting from the great Belgian cartoonist Jean Bourguignon. My French is suspect (at best), but i do believe the sentiment is well conveyed in the image alone. Merci beaucoup, Jean!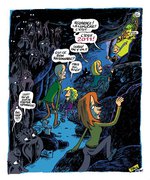 • Last night i finished watching the brilliant Bryan Fuller television series Wonderfalls. This guy is a friggin' genius. Not only in his ideas (obviously), but also in his ability to surround himself with a truly amazing staff of actors and writers. I'd previously seen the also heartfelt and uplifting series Pushing Daisies, so now i guess it's on to his earlier effort Dead Like Me. The idea that genuinely beautiful television like this, raging with love and humanity, is generally unceremoniously canceled in a mere handful of episodes, while absolute shit like two and a half men (not worthy of capitals OR italics!!) survives for years on end, makes me throw up a little in my mouth. What a f*cking travesty. If you like the offbeat — which Top Shelf fans usually do — and you haven't seen this delightful series, buy and watch it now, and you can thank me later.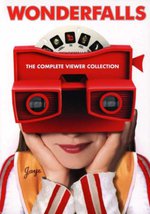 ---
January 1, 2011 / More →
• Kicking off Hey, Bartender in the new year is Akino Kondoh. (Check out her amazing art gracing the cover of AX volume 1.)
---
December 28, 2010 / More →
I'm spent from Christmas, folks, but it was entirely worth it. I think i might be in the minority, but i LOVE the holidays. That said, i could live without the holiday hangovers... such is the bartender's prerogative.
• Meanwhile, feast on this truly awesome editorial illustration (and rough drafts) Jeffrey Brown made for an article in Filter magazine titled "Televisionaries." I grew up with a lot of this stuff, though sad to say i missed Pee Wee's Playhouse and Fraggle Rock.
---
December 24, 2010 / More →
Courtesy of me mate Ben Saunders.

• And from another British pal, the wonderfully talented Lizz Lunney.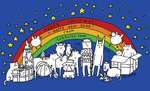 ---
As mentioned not too long ago, the great Jeffrey Brown will be part of a group exhibition in Chicago soon.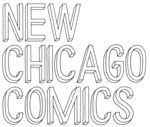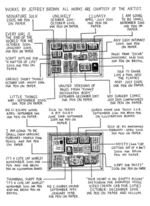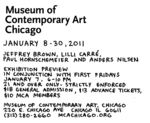 • And more fun stuff from the Center For Cartoon Studies. Art by CCS student Dakota McFadzean.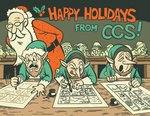 ---
December 21, 2010 / More →
Here's a smattering of holiday art i'm getting in my in-box. I love all three of these guys and their work.
From Gregory Benton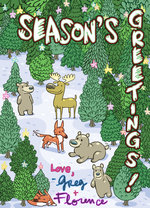 From Dean Haspiel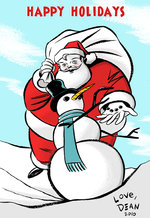 From David Chelsea


And in case you missed it, Max Estes' art for our own holiday greetings.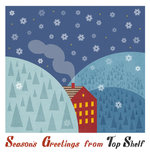 ---
December 16, 2010 / More →
Yikes! O.k. lots of fun stuff, so fasten your seatbelt....
• Hey, that's me!!
Doug Dorr interviewed me for his terrific Portland-centric blog called Portland Comics. I'm honored. Heck, look who i follow in the interviews! (The delightful Kelly Sue DeConnick and Sparkplug's Dylan Williams!)
• Max Estes says hello!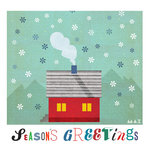 • So does Jed McGowen.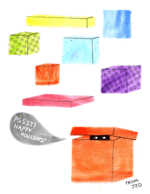 • Nate Powell is one busy motherf*cker!! He recently sent in this bit of juicy info:
"Hey y'all! Just letting you know that I illustrated an awesome book called EDIBLE SECRETS: A Food Tour of Classified US History by Michael Hoerger & Mia Partlow, which Microcosm Publishing just released. I'll send one to each of you... it is perfect highbrow bathroom reading. Here's a copy of the cover and a link, if you wanna put it up on the blog section or anything... thanks!"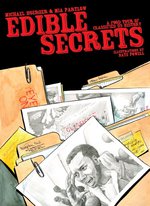 • I recently finished "mentoring" a student at the Center for Cartoon Studies named Pat Barrett. Just received an announcement for a new web comic he and two pals are doing, called Farmy Acres. It's an ambitious conceit, and worth a peek.
He writes:
"My buddies Dan McCool, Todd McArthur and I have started a new web comic. It's set on a farm in Kansas, 1962. Each of us draws a strip about one area of the farm. Our characters can move around from place to place, but we're stuck drawing the same location, which means story lines will wander from cartoonist to cartoonist. A new strip will be posted every Monday and Wednesday,"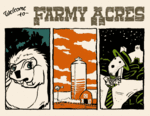 • Jeffrey Brown's work will be showing at the Museum of Contemporary Art in Chicago in January:
• Did i already run this Liar's Kiss poster? Sweet! (Coming in April.)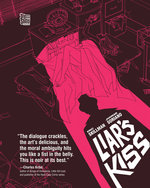 ---
the talented and fabulous Jeremy Eaton is having an online sale. His "cartoon jumbles" are some of the niftiest and loving tributes to our medium. Really wonderful stuff.
Here's what he has to say:
"I'm happy to announce this years Holiday Art Sale will run from Dec. 1 to Dec. 21, three full weeks during which time ALL of my original art available online will go for 60% off its listed price. If you come across a piece you are interested in, but aren't sure if it qualifies for the discount, simply let me know and I will verify that for you.
"Happy hunting! Enjoy the season!"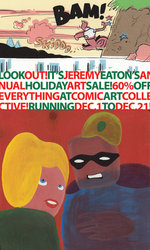 • Sean T. Collins and Matt Wiegle launch a dedicated Destructor website. Some of this originally ran in b&w on Top Shelf 2.0, but i'll be the first to say that the same material is given new life with Matt's gorgeous color palette. Great stuff!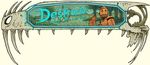 • My (awesome) intern Rachael has a sweet movie blog. Check it out.
---