• The wonderful David Lasky is trying to wrap up his gorgeous Dont' Forget This Song graphic novel and launched a Kickstarter campaign with writer Frank Young to finish it. I've been wanting to see this for years, people, so let's help him get it done!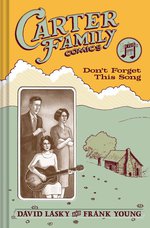 • Here's a new trailer for Jennifer Hayden's terrific graphic novel Underwire!

UNDERWIRE: The Trailer from Jennifer Hayden on Vimeo.
• The new issue of Strapazin arrived in the post from Switzerland today, and it's another beauty. Maybe the most consistent and long-running international comics anthology running.
Here's a choice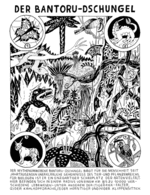 interior page from P.Paetzel & S. Scholz. ALL of these stories can be read for free on their website!!
• This is just amazing.

A Timelapse Journey with Nature: 2009-2011 from Henry Jun Wah Lee on Vimeo.
• And as promised, more news from Jennifer Hayden!
"I'll be selling fresh, hot copies of UNDERWIRE at The Brooklyn Book Festival this Sunday, September 18, 10:00 a.m. to 6:00 p.m. at the Brooklyn Borough Hall. If you can make it, come find me at table #118, where I'll be with Kevin Kobasic, New York City cartoonist and creator of the very funny book BEANBOTS. Along with UNDERWIRE, I'll be selling fine art prints of stand-alone art from UNDERWIRE, as well as UNDERWIRE Wearables--my new line of jewelry made with closeups of art from my book--and a new minicomic collecting the first ten strips from my new webcomic S'CRAPBOOK.
"At 1:00 I'll be speaking on a panel at the festival which should be seriously good called "Funny Ha-Ha: Comedy in Comics", moderated by Heidi MacDonald, with Michael Kupperman (Mark Twain's Autobiography: 1910-2010), Keith Knight (The Knight Life: Chivalry Ain't Dead), and superstar Kate Beaton (Hark! A Vagrant). The official press release for the festival is below.
"P.S.--To my fucking horror, SPX was videotaping the panel I participated in last weekend--"Images of The Body". Watch it, if you dare..."

SPX 2011 - Images of the Body from Small Press Expo on Vimeo.
---
Dylan Williams is gone. I had a real good cry when i read the news a few hours ago, my 6-year old son Carter consoling me the while. Dylan's illness pretty much came up out of nowhere in the first place, at least for me. And now he's gone. We'd see each other several times a year, at parties, conventions, books stores, wherever — Portland's a small town — and while i'd heard he had some health issues, he himself certainly never let on about it or to what extent. I just participated on a comics panel with Dylan at the IPRC not long ago, and he was just as vital a comics intellect and crazy fanboy as ever. Part of the comics cognoscenti. I'd known Dylan since i began publishing; his activity in San Francisco with Puppy Toss was a huge influence on me, and was one of the catalysts that gave me the publishing bug. I featured some of his own comics in the Top Shelf anthology way back when. Wither Sparkplug, damnit? Shit crap damn. Dylan was a friend and a peer and he was one the good guys...
I'll miss you. I've no doubt you'll be kicking some ass wherever you are now...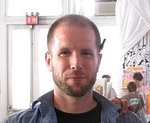 ---
September 8, 2011 / More →
That's right, kids, it's another one of our massive sales. Tom Spurgeon does a bang-up job succinctly explaining the Why we do these crazy sales at the Comics Reporter. Don't miss out.
• Jennifer Hayden is interviewed at Comics DC about her new book Underwire in advance of her appearance at SPX this weekend!
• Gregory Benton continues to produce more terrific sketchbook pages. Check them out at his Facebook page!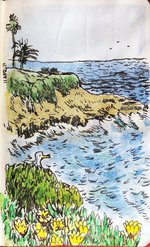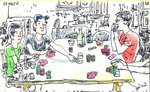 ---
September 6, 2011 / More →
Just got this newsletter info from Jennifer Hayden. Her work is outstanding, so listen up close now, y'hear!!
•••••••••••••••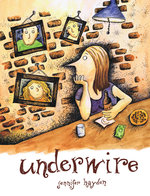 Hey Friends--
UNDERWIRE is here! No shit! 100 copies are sitting in my living room right now!
Top Shelf did a beautiful job publishing this baby--softcover with French flaps, and a gorgeous book and cover design by Chris Ross. It's eighty pages, with twenty-two of the webcomic strips, plus seventeen new pages of comix and art made exclusively for this book.
UNDERWIRE debuts at Small Press Expo this weekend, September 10 & 11, in Bethesda, Maryland. I'll be there all weekend, so swing on by the Top Shelf table, and I'll deface a copy for ya.
On Sunday, if you're looking for trouble, come listen to a panel I'll be speaking on at 3:00 p.m. called "Images of The Body". Moderator Craig Fischer will talk with Robyn Chapman (Hey 4-Eyes!, Make), Gabby Schulz (Monsters), and Jen Vaughn (Don't Hate, Menstruate! Heavy Flow), and me about "the ethics, erotics and extremes involved in representing the external experience of the body." Should be pretty graphic...
I'm also bringing along a new minicomic you can pick up if you're at the show-a collection of strips from my new webcomic S'CRAPBOOK.
If you can't make it to SPX, you can always order a copy of UNDERWIRE.
And if you want to read a nice review of UNDERWIRE, try this.
Thanks for all of your support over the years! And if I've got someone on this mailing list who is just dying to get off it, I completely sympathize--just shoot me an email and I'll remove you from the list...
And thank the Goddess for all the books!
Jennifer
---
August 27, 2011 / More →
Hey, i've been busy doing domestic stuff; sanded and oiled my back patio picnic table; painted the entirety of my kitchen and breakfast nook; and have been working my garden and cooking up a storm. (Besides which, Twitter and Facebook take "some" of the pressure off of me with this blog gig, though that's no excuse.)
Anyhoo, lots to catch up on...
A benefit sale is being held at Floating World here in Portland this coming Monday, the 29th and Tuesday, the 30th to offset Sparkplug Comics publishing magnate Dylan Williams' medical bills as he battles cancer. If you aren't in Portland, Tom Spurgeon has a call-to-arms on the Comics Reporter encouraging you to buy Sparkplug Comics directly from the source as a means of support.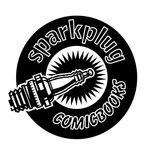 Floating World Comics is located in their (awesome new, spacious, light-filled) digs at 400 NW Couch, one block off Burnside at 4th & Couch. They are open from 11 a.m. - 7 p.m. every day.
• Check out this sweet art update by old Top Shelf-er Rick (Crust) Pinchera. But wait!... Rick just completed work illustrating the graphic for Top Shelf West's very first (15 years later) trade show banner display! I'll be debuting this at APE, so come on by and check it out in person!
Here for your edification are the work files that Rick sent my way as we worked together to find the final image. I have to say, it was huge fun working with Rick again on this as art director.











• From New Zealand's Ant Sang (whose Dharma Punks blew my mind years ago), comes his new graphic novel Shaolin Burning. Holy crap this looks awesome!
Here's the trailer.

• Former Top Shelf intern Andy Kettler has been one busy motherfucker, spending some time at SVA, and honing his wildly spectacular chops. Great shit, Andy!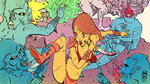 • Check this out! Now you can get the Top Shelf Kids Club Sampler for FREE on iBooks.
• Here's a trio of awesome Top Shelf reviews at The Daily Blam! Thanks to @nitamosquita for the heads-up on Twitter ; )
• The great Richmond Fontaine (lead by frontman Willy Vlautin) has this bitchin' scary new video out, promoting their awesome new record The High Country. It's directed by fellow Oregonian Gary Lundgren, who directed the excellent film Calvin Marshall a couple years ago. Coincidentally, my friend John Askew provided the music and score for Calvin Marshall, and produced The High Country. (And did the Blankets soundtrack several years back!)
• In non-comics news, you may have seen me Tweeting a lot about this Tar Sands bullshit, which the State Dept just told us is oh so fine and pretty for us all. Please, watch this, and you be the judge.

Tar Sands Action/ Josh Fox from JFOX on Vimeo.
• Also on the political front, let's review this guys' speeches from just a few short years ago. And imagine how much money we'd save as a nation if we could just kick our war habit; a nation that is threatening to end YOUR Social Security, Medicaid, and Medicare because we're supposedly so broke. I've been paying in for a loooong time... i just hope the return is there when and if i choose to retire. (Though if the hard-right freaks get their way, it won't be.)

• O.k. I'm out. Until next time, my friends. This bartender says don't drink and drive!
---