Nate Powell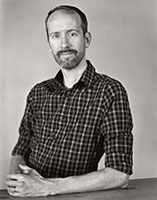 Nate Powell is a New York Times best-selling graphic novelist born in Little Rock, Arkansas in 1978. He began self-publishing at age 14, and graduated from the School of Visual Arts in 2000. His work includes the critically acclaimed Any Empire, Swallow Me Whole (winner of the Eisner Award and Ignatz Award, finalist for the LA Times Book Prize), The Year of the Beasts, The Silence of Our Friends, and Sounds of Your Name.
Powell appeared at the United Nations in 2011, discussing his contribution to the fundraising fiction anthology What You Wish For: A Book For Darfur alongside some of the world's foremost writers of young adult fiction.
He's currently working as the artist on two high-profile projects: March, the three-part graphic novel memoir of Congressman John Lewis, and the graphic novel adaptation of Rick Riordan's #1 international bestseller Heroes of Olympus: The Lost Hero. In addition, he is writing and drawing his own forthcoming graphic novel Cover and assembling the short story collection You Don't Say.
From 1999 to 2009, Nate worked full-time supporting adults with developmental disabilities. He managed DIY punk record label Harlan Records for 16 years, and has performed in the bands Universe, Divorce Chord, Soophie Nun Squad, Wait, and Boomfancy. He lives in Bloomington, Indiana.
by Congressman John Lewis, Andrew Aydin, and Nate Powell
Meet John Lewis at Book Expo America and the American Library Association's Annual Conference! He is a featured speaker at BEA's Author Breakfast on June 1, as well as at ALA Annual on June 29.
Top Shelf Productions is proud to present March, a trilogy of graphic novels co-authored by …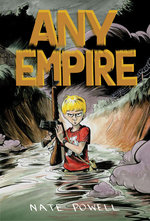 by Nate Powell
Named one of the best graphic novels of the year by Booklist, The AV Club, Comic Book Resources, Complex, and Graphic Novel Reporter!
"The most prodigiously talented graphic novelist of his [generation] ... Powell's exceptional visual-storytelling gift transforms a potentially obvious antiwar …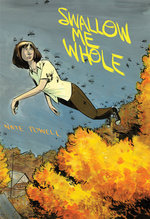 by Nate Powell
Winner of the Eisner Award for Best Graphic Novel.
Nominated for three Eisner Awards including Best Cartoonist and Best Lettering.
WInner of the Ignatz Awards for Outstanding Artist and Outstanding Debut.
One of YALSA'S "Great Graphic Novels for Teens."
Finalist for the LA Times Book Prize. …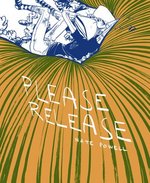 by Nate Powell
"Sharp and incisive ... Even though the book is focused squarely on Powell's life, he spares the reader from excessive navel gazing along the way. He seems to have a better idea of when to share and when to pull away and let the pictures do the talking, demonstrating an overall more mature …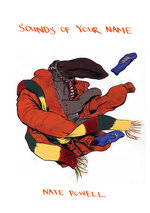 by Nate Powell
Now available in a digital edition from Top Shelf!
"This Nate Powell wittily, even surgically, cuts to the bone. Observant, intimate cartooning, anchored with a nice, punchy use of black. Good comics." -- Frank Miller, creator of Sin City and 300
"Frame by frame, his work is more varied in …