Kim Dwinell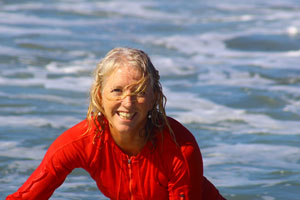 Kim Dwinell likes stories more than the beach. Almost. Maybe it's a tie. She first had a career as a beach lifeguard, and then a career in animation, and now combines her two loves in her first graphic novel, Surfside Girls: The Secret of Danger Point. She also teaches Animation at CSU Long Beach. When she's not in the classroom or at her desk, she might be running a 10K or out on the ocean in her boat or on her board. She lives on a tree-lined street in sunny Southern California with her husband, son and Springer Spaniel.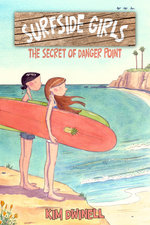 by Kim Dwinell
"I loved this book! Surfside Girls is exactly what I wish all my summer vacations had been like. Now if you'll excuse me, I'm off to the beach!" — Janet Lee, Eisner-Award-winning artist of Return of the Dapper Men
Sun... sand... and spooky adventures!
Things are getting weird in Surfside. …