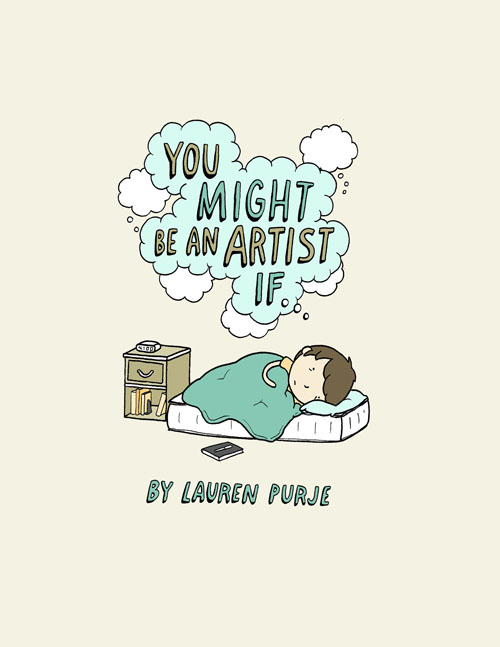 "Lauren Purje may not know much about art, but she knows... actually, she knows a lot about art. And art school, and the art world, and artists. She shows that it's okay to laugh at art, and more importantly, if you're an artist, to laugh at yourself." — Jeffrey Brown, author of Clumsy and Darth Vader and Son
"Relatable and honest... endlessly endearing... this has the potential to become the go-to book of solace for struggling young artists out there." — Publishers Weekly
"An act of solidarity with other artists... you won't find an ounce of such arrogance in any of these pages. This is about sympathy and empathy and honesty instead." — Page 45
"A therapeutic read for all creative thinkers." — ComicsVerse
After a BFA, solo exhibitions, and working at a New York gallery, Lauren Purje has spent plenty of time in the art world… consider this her cry for help.
You Might Be An Artist If… is an addictive assortment of comics about the ups and downs of life in the arts. Flights of fancy, bitter grumblings, pep-talks, self-doubt, inspiration, procrastination, and more are all captured with a wry and relatable sense of humor.
Capturing the moments that remind us why we take art seriously — but not TOO seriously — Lauren Purje's comics are a perfect handbook for anyone living the creative life. -- a 144-page hardcover graphic novel (black & white interiors), 5.75" x 8.25"
Reviews