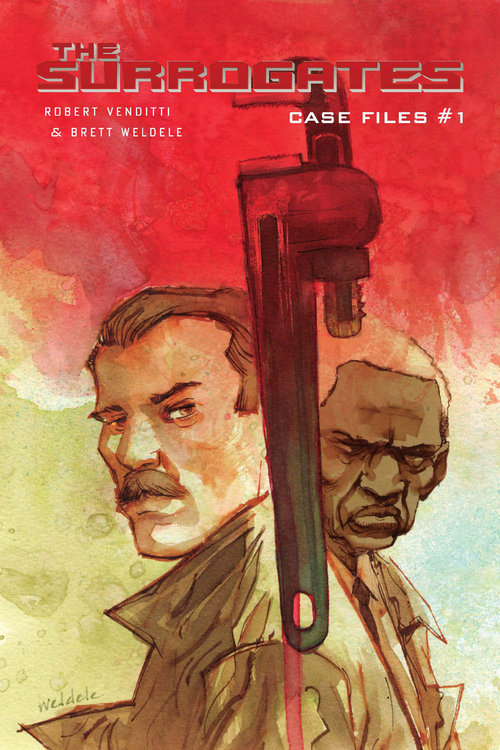 Plug yourself in for the return of The Surrogates, with new stories by the original bestselling creative team of Robert Venditti (X-O Manowar, The Homeland Directive) & Brett Weldele (Spontaneous, Southland Tales)!
These Case Files are set in between the first two Surrogates graphic novels, following newly minted Detective Harvey Greer as he keeps the peace in a world transformed by surrogate technology: android bodies that allow users to experience the real world without ever leaving their homes.
For Harvey's first case since passing the detective's exam, a man is found murdered in his apartment, where BOTH he and his surrogate have been viciously clubbed with a pipe wrench. Can Harvey not only catch the killer, but also keep his grizzled veteran partner from hating his guts? Welcome to the future, detective!
A DIGITAL EXCLUSIVE!
---
Related Titles