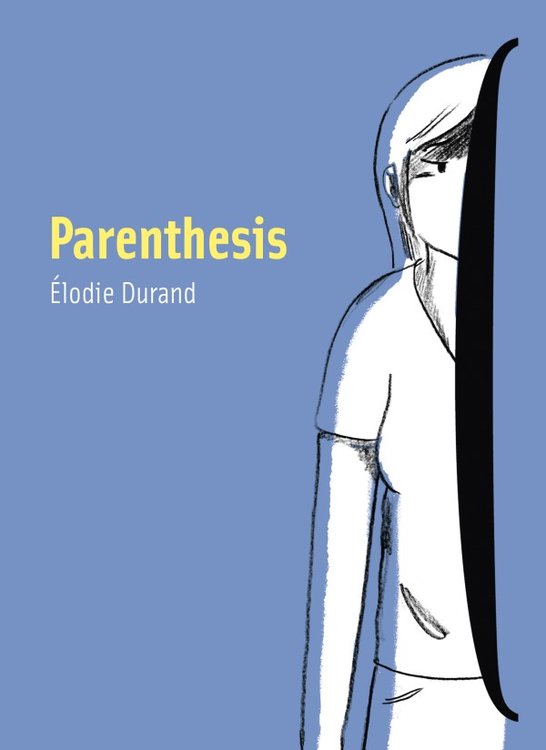 Winner of the Revelation Prize, Liberation Readers' Prize, and Poland Prize from the Angoulême International Comics Festival!
Winner of the 2022 Graphic Medicine Award from the Graphic Medicine International Collective!
One of the American Library Association's Best Graphic Novels for Adults!
Named one of FNAC's Top 10 Graphic Novels About Illness!
Named one of JAMA's Top 2 Best Graphic Novels of 2021!

"Durand's smoky pencil illustrations are terrifyingly good at evoking the interior experiences of this process, especially when she uses surreal, body-centric imagery... Unforgettable." — Publishers Weekly (starred review)
"There are so many good graphic memoirs about illness... But Élodie Durand's Parenthesis really is extraordinary: a book I began to think of as a classic even before I'd finished it... its publication in English could hardly have come at a better, more resonant moment." — The Guardian
"An important reminder of the disruptive force of illness and the need to understand its enduring impact... Durand's work illustrates the experience of illness in ways both personal and universal." — Journal of the American Medical Association (Best of 2021)
"A wrenching, beautifully illustrated memoir." — Buzzfeed
"This book bears the mark of a great cartoonist... Parenthesis is a subtly constructed memoir that works from start to finish. We are left haunted by this debut." — L'Express
"A playful, effective, and powerfully moving autobiographical testimony." — Planète BD
"With a sober and expressive line, Durand has drawn a book submerged with emotion... overwhelming, but with accuracy and sensitivity." — BoDoï
"The poignant testimony of a young woman struck down by a brain tumor... By retracing her fall into the abyss, she allows us to benefit from this beautiful fight for life." — ActuaBD
"Durand tries to reconnect the threads of her memory... the resulting testimony is touching in all its simplicity... the inclusion of sketches made during Durand's convalescence adds even more strength and emotion to her black and white artistry." — BD Gest
A triumph of graphic memoir, Parenthesis narrates the author's experience with tumor-related epilepsy--losing herself, and finding herself again.
Judith is barely out of her teens when a tumor begins pressing on her brain, ushering in a new world of seizures, memory gaps, and loss of self. Suddenly, the sentence of her normal life has been interrupted by the opening of a parenthesis that may never close.
Based on the real experiences of cartoonist Élodie Durand, Parenthesis is a gripping testament of struggle, fragility, acceptance, and transformation which was deservedly awarded the Revelation Prize of the Angoulême International Comics Festival. -- a 224-page, B&W graphic novel with French flaps (6" x 9")
Reviews
---
Related Titles