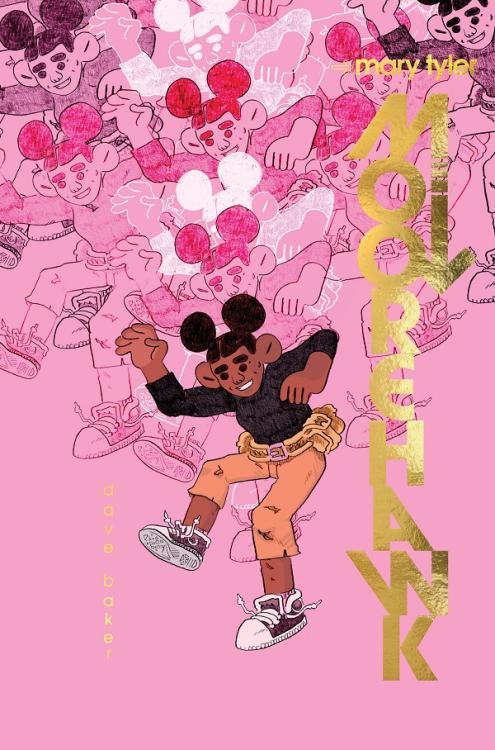 "Mary Tyler MooreHawk is a uniquely immersive psychedelic odyssey, etched in energetic and detailed linework and bursting with surreal invention and mind-boggling concepts. Strap yourself in and take a deep breath." —Bryan Talbot, creator of The Adventures of Luther Arkwright
"America has a new sweetheart and media darling, but only Dave Baker has managed to ink her to a long-term deal and capture the Mona Lisa–like enigma that is...Mary Tyler MooreHawk." —E.M. Rauch, creator of Buckaroo Banzai
Jonny Quest meets Infinite Jest! This mind-bending book—half graphic novel, half postmodern mystery, and 25% footnotes—is a thrilling tribute to the ways we build meaning out of disposable pop culture.
WHO IS MARY TYLER MOOREHAWK? How did she save the world from a dimension-hopping megalomaniac? Why was her TV show canceled after only nine episodes? These are just a few of the questions that young journalist Dave Baker begins to ask himself as he unravels the many mysteries surrounding the obscure comic book Mary Tyler MooreHawk. However, his curiosity grows into an obsession when he discovers that the reclusive creator of his favorite globe-trotting girl detective... is also named Dave Baker.
WHAT IS MARY TYLER MOOREHAWK? A compilation of long-lost gee-whiz adventure comics in which the world's strangest family fights to avert Armageddon… and a bundle of magazine articles from a dystopian future where physical property is banned and entertainment is broadcast on dishwashers. It's a document-based detective story that weaves back and forth between worlds, touching on everything from corporate personhood to mutant shark-men to the nature of fiction and reality itself. It's a show you don't remember… and a book you won't forget.
WAIT, IS THIS REAL? Good question.
-- a 276-page, full-color hardcover graphic novel, 6.625" x 10.25"