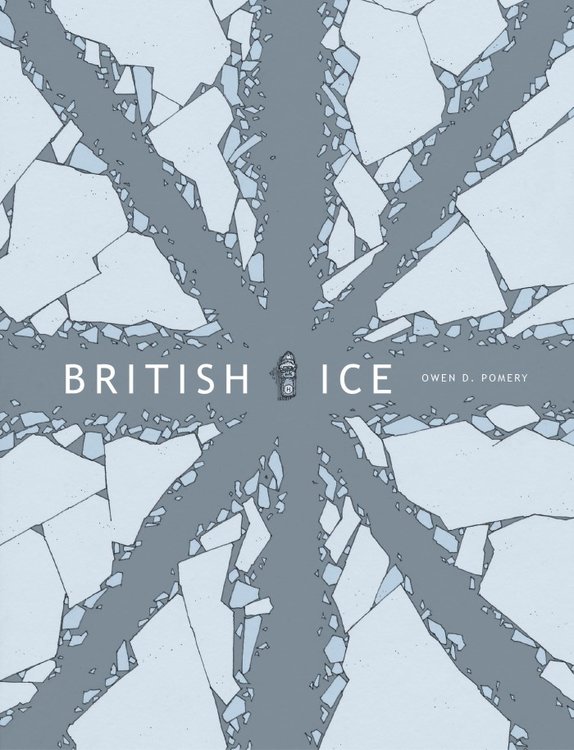 "An evocative 'arctic noir,' this graphic novel unfurls a study in desolation, mounting tensions, and chilling atmosphere." — Publishers Weekly
"Beautifully well-done introspection, perfect for a tale from the white, icy wastelands of the Arctic... a polished, different, multi-layered mystery thriller, something that absolutely works in everything it's seeking to accomplish." — Comicon.com
"Smart, suspenseful, and well-paced, this is almost certainly the best comic we have read so far this year." — World Comic Book Review
"An affecting, lonely, and ruthless novel of cold capitalism, the sicknesses of patriotism, and one man with the grip of history on the shoulder trying to thread an entire country through the needle of a moral compass." — Warren Ellis, author of Gun Machine, Normal, and Transmetropolitan
"Pomery's starkly drawn, sharply written mystery artfully brings to life the tale of a lone outsider facing the cold climate and even colder atmosphere of a distant Arctic community scarred by the grubby tide mark of the British Empire." — Hannah Berry, UK Comics Laureate and author of Britten and Brülightly, Adamtine, and Livestock
PRAISE FOR OWEN D. POMERY:
"A major talent." — Forbidden Planet
"Quietly understated from one standpoint and yet at the same time profoundly expressive in delivery... stunning." — Broken Frontier
"Visually innovative, exciting, and absolutely bloody brilliant to behold. Above all, it highlights the power of graphic novels to deliver thought-provoking observations on society where other mediums would fail." — Slings & Arrows Graphic Novel Guide
"Pomery's drawings are crisp and precise, making great use of both negative space and geometric patterns... but there's also a loose sketchiness to them, as though Pomery was creating that blueprint of what it's like to be human on the page." — Rob Clough, High-Low
In this gripping Arctic-noir mystery, a whistleblowing diplomat grapples with the legacy of colonialism, far from the eyes of the world.
Working for the British High Commission, Harrison Fleet is posted to a remote arctic island which is still, inexplicably, under British rule. As he struggles to understand why, and what interests he is protecting, Harrison learns just how much of the land and its community lies in the shadow cast by the outpost's founder.
Caught between hostile locals, the British Government, and an unforgiving physical environment, he begins dragging dark secrets into the light, unaware of the tragic repercussions they will cause. And help is very, very far away.
Part noir, part historical mystery, British Ice explores the consequences of colonialism and the legacy of empire. -- a 128-page, two-color softcover graphic novel with 3" French flaps (approx. 7" x 9.25")
Reviews