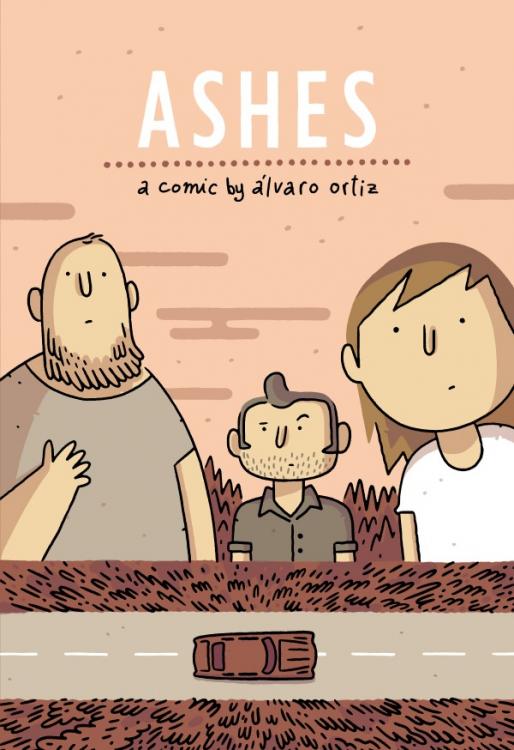 Nominated for the 2023 Harvey Award for Best International Book!
"The first great graphic novel of 2023." — IGN
"Álvaro Ortiz mixes The Sopranos, The Wire, The Bridges of Madison County, Paul Auster and David Lynch in a blender, and instead of mint leaves he adds a pinch of his morbid but amazing imagination, which gives the authentic flavor to the story. Oh, how I hate wicked Ortiz for his way of drawing! How I hate him for the magic his urban and rural landscapes exude! How I wish he would slip in the bathtub whenever I watch the incredible humanity of his characters!" — Alfonso Zapico, author of Café Budapest and James Joyce: Portrait of a Dubliner
"Subtle, lyrical, friendly and funny... An adventure paced like a madcap movie plot, with underlying minor chords." —Library Journal
"Ortiz's classic cartoon art style lends itself well to the wacky and surprising elements of his road trip story, while the characters' reasons for growing apart and coming back together feel true. Ortiz's English debut will be perfect for fans of Guy Delisle's work." — Booklist
"This laid-back, sneakily smart charmer should garner Ortiz a new audience." — Publishers Weekly
"Quite sublime... an absolute masterclass." — Comics Beat
Three old friends reunite for the mother of all road trips! One of Spain's most brilliant graphic novelists finally makes his English-language debut in this elegantly unpredictable gem.
Polly, Moho and Piter haven't seen each other in years. Now they've piled into a car for a lonnnnng journey to a mysterious cross marked on a map. All their old personality quirks and conflicts are resurrected with new wrinkles, as this surreal reunion gets underway. Up ahead are car chases, alcohol, roadside motels, banjo-playing thugs, a ship graveyard, violence, sensual tension, and of course a monkey!
The captivating first graphic novel from internationally renowned cartoonist Álvaro Ortiz is an explosive mix between emotional road movie and hooligan thriller in which nothing is what it seems. -- a 184-page, full-color, softcover graphic novel with 3" French flaps (6" x 9" portrait)
Reviews