November 3, 2010
Hi folks, i do hope everyone out there had a swell Halloween. I know i did. Things have been busy for this bartender, as we gear up for our 2011 publishing schedule. Lots of good stuff coming down the pike, so stay tuned on that front.
• Top Shelf Five for Friday (from last week), courtesy Tom Spurgeon's Comics Reporter.
Big ups to everyone who chipped in!
• For everyone hounding me to join Facebook, claiming that one can set their own privacy standards? Suck on this.
"..affects tens of millions of Facebook app users, including people who set their profiles to Facebook's strictest privacy settings."
• Steve Lafler's band, Dick Nixon Experience, rocked the house last July at the El Vocho launch party, at the Mercury Cafe in SF.
• Akino Kondoh's animation, Ladybirds' Requiem digest version has been selected for top25!
YouTube Play: Live from the Guggenheim. A Biennial of Creative Video.
You can also watch all 25 videos on the YouTube Play Channel.
• Epic photo set of the Isotope: APE Aftermath Party. Pics by Dyami Serna. Have i mentioned how much i love that party? Oh, i have?...
• Cool stuff i scored at APE:
- Katy Wu's Tiger Bee. Wow! Absolutely lush and beautiful. Buy it!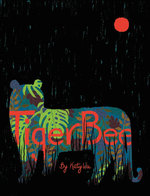 - Movies R Fun!, by Josh Cooley. Outstanding ode to great moments in film. I LOVE this book! Buy it!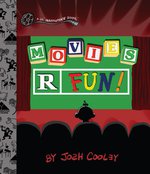 • Finally, here are some bitchin' covers and flap art for Jeffrey Brown's abandoned series Sulk. (Don't worry kids, he's got plenty of great comics up his sleeve still. Simmer down now!)