October 21, 2010
Back from APE in beautiful San Francisco, yet another one come and gone. Great time as always. Stayed the first night in town with my old pal Wayne (Veeps) Shellabarger, geeking out on film, old comics, recently found sketchbooks, and talking too about the poster for our forthcoming Veeps movie. It's been too long crashing at Chez Wayne.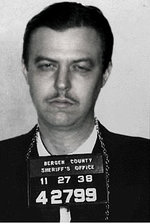 Got to spend time with another fine friend, Patrick Jodoin. We went out on Friday night and, as per usual, got a little tipsy. At the show, got to talk with lots of groovy folks: Deb Aoki, Renee French, Johnnie Arnold, Rich Koslowski, Scott Morse, Chris (AdHouse) Pitzer and his lovely wife Lisa, Dan (Slave Labor) Vado, Peggy (D&Q) Burns, Mike & Janice at the Fantagraphics booth, Tammy Stellanova, Josh Frankel, Robin (Inkstuds) McConnell, Jennifer de Guzman, François Vigneault, and gee, so many more.
Saturday night was, of course, my third or fourth guest bartending gig (The Top Shelf Happy Hour), for the APE Aftermath Party at Isotope Comics Lounge. And yet again, this bartender perhaps imbibed a little more than he should have... who am i to say? In any case, thanks to James, Kirsten (awesome margaritas!), Storm, Josh, and G.A. for yet another swell party.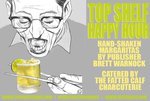 As everyone now knows, the winner of this year's Istope Award for Excellence in Mini-comics (for which i was a nominating judge) was The Possum and the Pepper Spray, by Pete Hodapp. Congrats Pete!
I must point out a few other standouts from the competition. No time to comment, other than these are all cartoonists i recommend that you check out.
Author / Mini-comic submitted for the Isotope Award:
Peter S. Conrad / Attempted Not Known #11
Box Brown / Everything Dies #4
A.M. Babakitis & C.M. Clarkson / The Crystalline Man
Jason Jihanian / Danger Country #1
Neil Brideau / Write Now!
Corinne Mucha / My Every Single Thought
Josh Frankel / Water Column #3
Sophie Yanow / VSNQST (which can be read here, on Top Shelf 2.0)
• Moving right along, coming in the Spring the world will be pummeled by more of those Incredible Change-Bots, courtesy of Jeffrey Brown. To whet your appetite, dear readers, chew on this goodness. Cover art for Incredible Change-Bots Two. The one on the end is actually the cover for the third book in the series, Incredible Change-Bots: Two Point Something Something. F*ck Yes!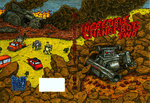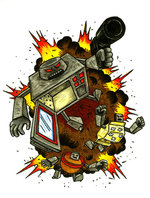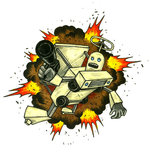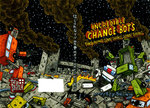 • I'm proofing the new edition of Alex Robinson's Tricked right now. Matt Kindt's new cover rocks. Here's a some sketch comps Matt did early on, and the final.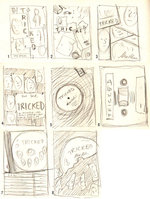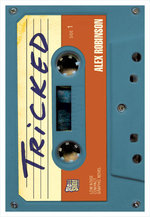 • Contribute to former Top Shelf intern, Hazel Newlevant's SADNESS ZINE!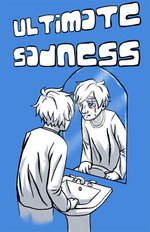 Hazel writes:
"I've decided to edit an anthology of SADNESS, and I'm hoping for artistic contributions from some of the lovely creative people I know. Be it genuinely sad, hilariously sad, or both; comics, drawings, photos, poetry, stories –– however you prefer to express your inner angst!
"Format: 5.5 x 8.5, black & white, 200dpi or higher for images. I have a scanner and tablet, so if you don't, I can scan and edit stuff for you. Text submissions, you can format or hand-write yourself, or I'd be happy to format them for you.
"What you get: At least one free copy! I don't know how successful this will be, but if it pays for itself and I'm able to do multiple printings, I will try to give you more. Also, your name and website or business information, the title of the piece, and the URL of any website/blog which you'd like me to include in the zine credits.."
Deadline: December 1st. Send it to: hazel@newlevant.com