Steve Lafler all over the place!
September 21, 2010
Steve is one of not only my very best friends in comics, he's also one of the most under-the-radar, yet best storytellers in the biz. If you haven't read his Bughouse trilogy then you're missing some truly great comics. And his new book El Vocho is outstanding. Please do yourself a favor and buy his books!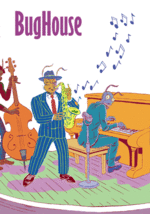 And now, as fate would have it, Steve is getting his due. First, listen in on Steve and Robin McConnell talk it up at the Inkstuds podcast. Fucking heady philosophical shit!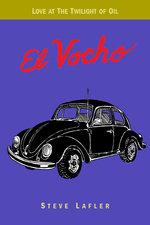 Then, get yer fill with part 1 of a career-spanning interview with Steve conducted by Rob Clough at The Comics Journal. The title is "Explaining Reality To Myself"... 'Nuff said!