Sale! Sale! Sale!
September 14, 2010
I hope you people perusing our site are taking advantage of the incredible deals we have right now. So much good stuff for oh-so-little. And heads-up — the more you buy, the better the deal, as our shipping costs in general are growing all the time. So our flat-rate really works best when the dollar amount of your purchase goes up. Just sayin'.
• Max Estes's Autumn greeting.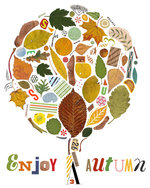 • Folks, Rob Vollmar needs your help getting his terrific book, Inanna's Tears, into print. ASAP.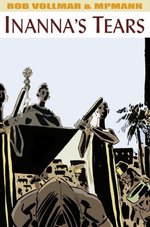 • John Weeks writes in from Cambodia:
"It may not have been the smartest choice, but I've busted out with print copies of QuickDraw #6. Available at bookshops only in Cambodia (for now), in both Khmer and English versions. (Shipping is more expensive than printing!) I've been in Cambodia for 10 years and wanted to have something tangible to show for it, both for the expats and locals."
Here's pics from his launch party, as well as a link to a comics/ animation themed issue of Asia LIFE magazine.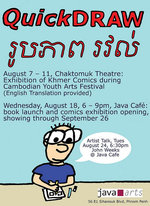 • Wow!... awesome interview with the great Alan Moore, at Bleeding Cool.
• There's been a Robert Boyd sighting! Believe it! And he's pimping James Kochalka's work, no less, in an essay calling out the "fine art" world ignoring comics as a legitimate medium. (Still.) Good to see Robert writing still at his blog The Great God Pan is Dead.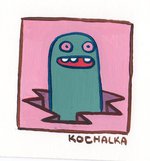 • Our pal Eric Skillman spearheaded one of the single coolest projects EVER for his job at Criterion. A batch of faux movie posters for the All Tomorrow's Parties music and film fest last weekend in Monticello, NY. So much great pieces, including work by Top Shelf alumni Wayne Shellabarger, Matt Kindt, Rob Goodin, and Scott Morse.
Here's Wayne's, for the Monkies movie Head.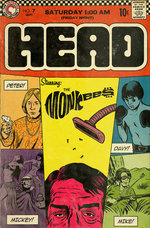 • And speaking of designer extraordinaire Eric Skillman, feast on this awesome post he made of his process for designing the cover for Daren White and Eddie Campbell's fine The Playwright. Choice work, Eric!
Here's an earlier version.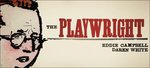 • Finally, thank you David Chelsea for your splendid take on Wonder Woman!